This week's most important social media changes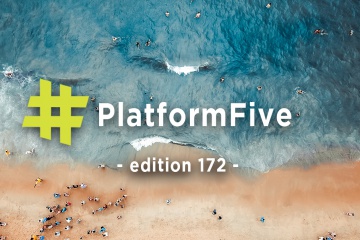 What's changed in the last seven days? What does it mean?
YouTube is introducing video fact-checking, Instagram is working on a new ad format and Facebook is battling anti-vax messaging.
Let's take a look at these changes in more detail.
Instagram is testing video co-watching
Facebook already allows you to watch videos with friends through Watch Party. Now it looks like Instagram is trialling a similar feature. The 'co-watch content' feature was discovered within Instagram's Direct Messaging code. While it's not clear exactly how the feature will work yet, it has the potential to give IGTV a bit of a boost.
Read more here.
Google introduces shoppable ads on Google Images
Google is taking on Pinterest's core business offering this week by announcing a new product discovery option: shoppable images. Google explains "shoppable ads on Google Images will enable businesses to highlight multiple products available for sale within their sponsored ad."
Learn more here.
Facebook is limiting the spread of anti-vax messaging
The never-ending mission to clean up the Facebook platform continues. This time, Facebook is taking on the anti-vax messaging that has seen a steady increase in popularity in recent years. Facebook has announced several steps to help reduce the spread of "vaccine misinformation" including down ranking content and pages, rejecting ads and hiding the content from the Explore page on Instagram.
Find out more here.
YouTube is testing out a new fact-checking feature
Much like Facebook, YouTube is also trying to rid its platform of "misuse and questionable content." The new 'fact-check' pop up will begin to appear on videos relating to subjects that often contain misinformation. These pop-ups will appear on the search page rather than individual videos and the videos will still be able to be searched for and watched.
Learn more here.
Instagram is working on new 'Branded Content' ads
Instagram has announced this week that it's developing a new ad format which is designed to "better enable brands and influencers to partner up in a more financially beneficial, and transparent way." This new ad format would let the influencer publish a post and then allow the advertiser to promote the post just like any other ad.
Read more here.
–
Missed last week's edition? You can check it out here.
Follow us on Twitter to stay up to date with the changes as they happen.