This week's most important social media changes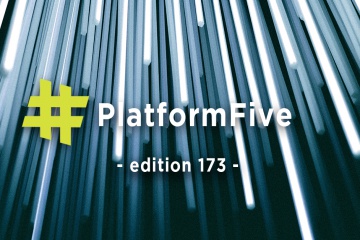 What's changed in the last seven days? What does it mean?
Twitter launched its new beta testing app, Facebook is updating its ad relevancy metrics and Instagram now lets you pause all notifications.
Let's take a look at these changes in more detail.
Facebook suffered its longest outage in the platform's history
For the best part of a day, apps in the Facebook family were either partially or completely out of action for different parts of the world. It took 11 hours for Facebook to resolve the issue which they have now confirmed was the result of a 'server configuration change.'
Read more here.
Twitter launched its new beta testing app
Back in January, Twitter put a call out for users to register to be a part of their new testing program. Twttr, the new beta app, was released this week and the first round of users have had some time to play around. The first feature to be tested is a redesign of the reply thread which has been received well by most testers.
Find out more here.
Instagram rolls out 'Pause All' notification option
If you've ever wanted to turn off your Instagram notifications without actually turning off the notifications today's your lucky day. Instagram has rolled out a 'Pause All' option which gives users the ability to pause all notifications from the app for between 15 minutes and eight hours. The feature is currently only available on iOS.
Learn more here.
Facebook is removing ad relevance scores
Facebook has announced that it is updating some of its ad metrics. One of these is the removal of the ad relevance score which will be replaced with three new relevance metrics: quality ranking, engagement rate ranking and conversion rate ranking. The ad relevance score will be removed from April 30.
Read more here.
Twitter introduced its new camera
At SXSW this week, Twitter revealed its newly updated camera which is designed to make it easier to "capture what's happening in the world today." Following in the footsteps of Facebook and Instagram, the new camera will be accessible from a swipe left and will allow users to instantly share photos, two-minute videos and live videos.
Find out more here.
–
Missed last week's edition? You can check it out here.
Follow us on Twitter to stay up to date with the changes as they happen.