This week's most important social media changes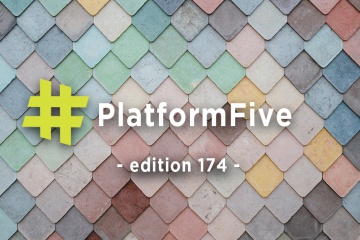 What's changed in the last seven days? What does it mean?
Instagram launched in-app checkout, Twitter is locking down their API and Myspace has lost all content uploaded prior to 2016.
Let's take a look at these changes in more detail.
Instagram launched in-app checkout
eCommerce is a clear revenue opportunity for Instagram so it's no surprise that they've announced that the platform now offers a complete in-app shopping experience. Starting this week, users in the US will be able to make purchases from 23 popular brands as part of a closed beta test.
Read more here.
Twitter is locking down their API
Twitter is proactively working to prevent its own data scandal by auditing developers who are accessing their API. From June 19th, "any apps that recall recent tweets or user mentions more than 100,000 times per day will need to submit their app for review."  B2B platforms will also be required to enter a commercial licensing agreement with Twitter.
Learn more here.
Facebook introduced quoted Messenger replies
Group chats can be confusing, particularly if you're trying to catch up on a large thread of messages which you need to respond to. To make this easier, Facebook is rolling out a new "Quoted Reply" option which will show the specific message that a user is responding to.
Find out more here.
Myspace lost all content uploaded before 2016
If Myspace wasn't already dead, it certainly is now. The platform confirmed that they have lost every single piece of content uploaded to the platform before 2016 which includes millions of songs, photos and videos. The company is blaming a faulty server migration for the mass deletion.
Read more here.
Facebook had another privacy scandal
Another week, another data issue for Facebook. Facebook confirmed that "hundreds of millions" of passwords had been stored in plaintext for years. While Facebook says the passwords weren't visible to anyone outside Facebook that still meant 2,000 engineers and developers could've seen them.
Learn more here.
–
Missed last week's edition? You can check it out here.
Follow us on Twitter to stay up to date with the changes as they happen.