This week's most important social media changes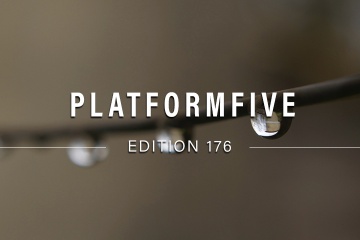 What's changed in the last seven days? What does it mean?
Facebook had another data issue, Snapchat may have fixed its revenue problem and Twitter has streamlined its appeal process.
Let's take a look at these changes in more detail.
Facebook had another data leak
At this point, it's an achievement for Facebook to go through a week without having an article worthy issue. This week, researchers discovered unprotected Facebook user data including names, passwords, interests and likes on Amazon servers. Reports say there was up to 540 million users whose data was exposed.
Read more here.
Snapchat launches Ad Kit and Audience Network
Snapchat has had a revenue problem from day one which they may finally have found a solution for. The platform will now power ads and Stories in other apps. They'll do this through their newly launched Snapchat Ad Kit and Snapchat Audience Network which will allow them to integrate into other apps like Tinder.
Find out more here.
RIP Google+
After launching in 2011, Google+ was finally shut down on Tuesday. The social media platform never quite took off but it didn't stop Google from trying. The final nail in the coffin was a data breach which brought forward its termination date to April 2nd. TechCrunch has put together a timeline of Google+'s triumphs and struggles over the years.
Check it out here.
Twitter adds a streamlined in-app appeal process
Everyone makes mistakes, including Twitter's moderators because "sometimes they don't have the full context." In the past, if you had a tweet reported and felt it was banned by mistake, you could appeal through an online form. Now Twitter has developed an in-app appeal process which they claim can help them get back to users up to 60% faster than before.
Learn more here.
Facebook's Ad Library will now include all active ads
Ad Library, previously known as Ad Archive, was originally designed to help people learn more about ads that are issue or politics related. Facebook has announced that it is updating Ad Library to include all active page ads that any page is running on its platform. There hasn't previously been a central place to view all ads.
Read more here.
Follow us on Twitter for news of these social media and content marketing changes as they happen.