This week's most important social media changes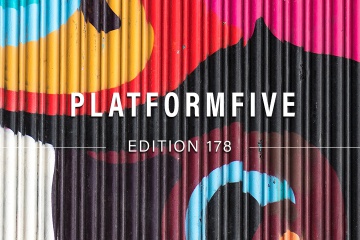 What's changed in the last seven days? What does it mean?
Twitter is testing a 'Hide Replies' option, Facebook is making improvements to business management tools and Instagram is testing its own version of Facebook's Watch Party.
Let's take a look at these changes in more detail.
Twitter to test 'Hide Replies' option
Twitter has famously been known for its lack of conversation control features which has its advantages and disadvantages. Like all other social media platforms, Twitter is in an ongoing bid to improve its platform safety. It's latest test is a 'Hide Replies' button which will allow users to have more control over the conversations on their tweets by being able to hide any unwanted replies.
Read more here.
Facebook is launching three new 3D features
3D photos were first announced last year and Facebook users seem to have taken a liking to them. This week, Facebook announced that it will introduce three new 3D features to its photo viewing capabilities. Users will be able to share 3D photos through Facebook stories, create 3D photos using images from the internet and create 3D photos on Android devices.
Find out more here.
Instagram is testing a communal video watching option
Facebook is continuing to push Watch Party on its platform and it appears as though they're getting ready to give Instagram users a similar experience. Reverse engineering expert, Jane Wong spotted the new feature which would allow users to "view on platform video content with a friend while also seeing their reactions on screen via the phone camera."
Learn more here.
Facebook is making improvements to Ads Manager and Business Manager
Facebook's business tools are becoming more complex so they're giving their Ads and Business Manager interfaces a bit of an upgrade to help make the platform more user-friendly. The new Ads Manager will have "simplified navigational features, a cleaner design and a new campaign management experience." While Business Manager will be updated to make it "faster and easier for agencies to activate client campaigns" as well as making it easier to access client's historical reporting.
Learn more here.
Avengers are coming to Twitter
In the lead up to the release of Avengers: End Game, Twitter has partnered with pop artist, Truck Torrence, to produce 40 new emojis that feature almost every superhero in the Marvel Cinematic Universe. These emojis are available for use now.
Find out more here.
–
Missed last week's edition? You can check it out here.
Follow us on Twitter to stay up to date with the changes as they happen.