This week's most important social media updates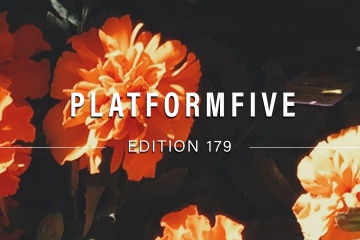 What's changed in the last seven days? What does it mean?
Instagram launches Quiz stickers for Stories, LinkedIn is trialling a new services feature and Facebook is testing a swipeable Newsfeed.
Let's take a look at these changes in more detail.
Instagram launches quiz stickers
Earlier this week, Instagram quietly rolled out Quiz stickers for Stories. Quiz stickers are similar to Question and Poll stickers however, they let users pick the question and between two and four answers for their followers to pick from. Quiz stickers are now available on both Android and iOS.
Read more here.
Facebook reaches 2.38 billion users
Believe it or not, Facebook is not a dying platform. Despite everything that's happened in recent years with numerous privacy and data scandals, Facebook has reported a 55 million user increase on last quarter. Facebook is also reporting that Facebook Stories now has 500 million daily active users.
Find out more here.
LinkedIn is testing a 'Services' listing
LinkedIn appears to be testing a new profile option which would allow users to fill in 'Service' offerings on their profile. First spotted by Jane Wong, the new feature could be incredibly useful for business' and freelancers. Once Services have been added, "profile visitors will have a clear idea of the specific skills an individual has to offer."
Learn more here.
Snapchat reports Q1 growth
It appears Q1 was a quarter of growth for social media platforms with Snapchat also reporting a slight growth in users. Over the past year, Snapchat has had a flat or negative growth but now the platform is reporting a daily active user jump from 186 million to 190 million. This is a win for Snapchat and has mostly been credited to the complete redevelopment of their Android app.
Read more here.
Facebook is testing a swipeable Newsfeed
The swipeable format of Stories has seen great success so now Facebook is trialling a hybrid version of Newsfeed. This version would see users being able to swipe through the content in the feed after tapping on a specific post so it wouldn't completely eliminate mindless scrolling from the equation.
Find out more here.
Follow us on Twitter for news of these social media and content marketing changes as they happen.