This week's most important social media updates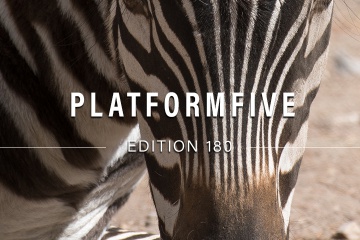 What's changed in the last seven days? What does it mean?
Facebook held its annual F8 developer conference, a new creators guide was released for Instagram and YouTube has announced that its top priority is responsibility.
Let's take a look at these changes in more detail.
Facebook announces plans for its platforms at F8
Facebook held its annual F8 conference this week. They used the opportunity to announce their new "privacy-focused" vision for the company and its platforms, as well as a number of updates for Facebook, Messenger, Instagram, WhatsApp and Ocular.
Read about all the updates here.
Twitter publishes May events calendar
Twitter has published its monthly calendar for May. The calendar outlines worldwide, US, Europe and Middle East events and their relevant hashtags. The calendar is designed to help marketers with their strategic planning for May.
See the full calendar here.
Facebook publishes a guide to help Instagram Creators make the most of the platform
Earlier this week, Facebook published its top eight tips aimed at how Instagram Creators can fully optimise the platform. The guide suggests Creators "keep it real", "post frequently and get creative" and to "get closer to your fans".
Read the full guide here.
YouTube's CEO announces "responsibility" as her top priority
In a YouTube Creator blog post, YouTube's CEO, Susan Wojcicki, has addressed the feedback from YouTube creators and announced that her top priority for the platform will be "living up to [their] responsibility" which is a balancing act between "maintaining an open platform with managing [their] community guidelines".
You can read the full post here.
Facebook is introducing lead generation templates to Messenger
Over 20 billion messages are sent on Messenger each month, so it makes sense that Facebook is adding a way for business' to generate leads from the platform. As described by Facebook, "Businesses [will be able to] create an ad that drives people to an automated question and answer flow in Messenger to learn more about what their potential customer is looking for."
Read more here.
Follow us on Twitter for news of these social media and content marketing changes as they happen.