This week's most important social media updates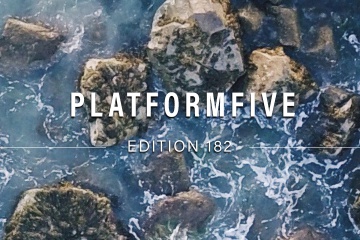 What's changed in the last seven days? What does it mean?
Facebook is restricting its Facebook Live feature, YouTube is making things a little easier for advertisers and Instagram is testing a new sticker.
Let's take a look at these changes in more detail.
Facebook announces new restrictions on its Facebook Live feature
In light of the Christchurch terror attacks being broadcasted in real-time through their Facebook Live feature, Facebook has announced a 'one strike' policy to reduce the risk of abuse.
Read about the new restrictions here.
YouTube announces 'Discovery ads'
Earlier in the week, YouTube announced the release of 'Discover ads' which will allow marketers to include YouTube in advertising their social campaign, even if they do not have a video.
Read more about 'Discovery Ads' here.
Instagram is testing stickers with song lyrics
New Story Stickers are coming to Instagram. The latest test, a Lyrics sticker was first spotted back in April but it appears to be being rolled out for wider audience testing. The Lyrics sticker show lyrics being animated alongside the music video.
Learn more here.
YouTube is testing a Bumper Machine
YouTube's latest tool is designed to make it easier for advertisers to create 6-second bumper ads. Its new Bumper Machine, which is currently in testing, allows users to upload longer ad formats and which will then be cut down into bumper ads using a series of machine learning.
Read more here.
Facebook made changes to video Newsfeed ranking
Facebook is encouraging the production of original content on the platform. To help this along, they've announced changes to the way the videos will be ranked in the Newsfeed. Videos will be more prioritised based on "loyalty and intent, video and view duration, and originality."
Find out more here.
–
Missed last week's edition? You can check it out here.
Follow us on Twitter to stay up to date with the changes as they happen.