This week's most important social media updates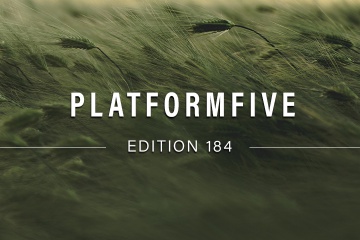 What's changed in the last seven days? What does it mean?
Twitter now lets users go live with up to three guests, LinkedIn acquired a new company to help them improve their ad targeting, and YouTube shut down its stand-alone gaming app.
Let's take a look at these changes in more detail.
Twitter now lets you go live with up to three guests
Back in February, Twitter introduced audio-only live streaming Pericope. After a successful trial period, Twitter is bringing the same feature to the main Twitter app. Both iOS and Android users will be able to go live with up to three guests using audio-only streaming.
Learn more here.
LinkedIn acquired a data personalisation platform to improve ad targeting
LinkedIn has been doing a lot in recent months to improve advertising offerings on its platform. This week they've announced that LinkedIn has acquired Drawbridge, a data analytics company, so that they could better refine their targeting capacity through the use of Drawbridge's advances personalisation AI.
Read more here.
A new study provides insight into rising video trends
SocialInsider conducted an analysis of over 9 million Facebook video posts to help answer social media marketer's questions about using video in the crowded online space and how to optimise videos to promote their business and drive conversations.
Take a look at the insights for yourself.
Snapchat's working to bring music to the app
Snapchat has reportedly been working to secure music rights deals to allow users to add songs to their snaps. This move could help Snapchat keep TikTok off their backs for a little bit longer and help save its userbase which started to grow again for the first time in quite a while last quarter.
Find out more here.
YouTube has closed its gaming app
This week we said goodbye to YouTube's stand-alone gaming app. The platform announced in September last year that it would be shutting down the app, which has been around since 2015, to "build a stronger home for the gaming community."
Read more here.
–
Missed last week's edition? You can check it out here.
Follow us on Twitter to stay up to date with the changes as they happen.