This week's most important social media updates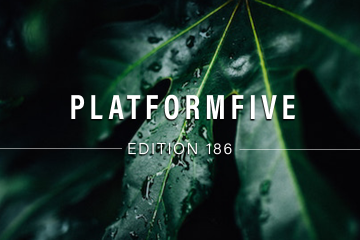 What's changed in the last seven days? What does it mean?
LinkedIn launches private video messages, Instagram is celebrating Pride Month with new features and Snapchat is testing a new 'Multi Snap' feature.
Let's take a look at these changes in more detail.
You can now send video messages on LinkedIn
This week LinkedIn announced a number of new features to their platform, including the ability for users to send video messages to their connections. The new feature comes after LinkedIn acknowledged that "Millions of members have posted videos and shared them with their connections."
Read more here.
Twitter is testing a 'hide replies' feature
Canadian users have started to notice a new feature that gives them the ability to hide tweets replying to your original tweet. The function will allow users to hide replies, unhide replies and also see the list of replies they have hidden on each tweet.
See the feature in action here.
Instagram celebrates Pride Month with two new features
To celebrate Pride Month, Instagram has teamed up with several companies to introduce features that celebrate the LGBTQ+ community. Stories with hashtags commonly used by the LGBTQ+ community will now turn your story circle rainbow, users will now have the option to customise their gender information to ensure it accurately reflects their identity.
Learn more here.
Facebook introduces 'Study'
With Facebook's new focus reward-based market research program, the company has created an invite-only app that pays users to share information about how they use apps. Facebook promises that all data collected by the app will be transparent, safe and secure.
Find out more here.
Snapchat tests 'Multi Snap' feature
Snapchat has been seen to be testing a feature called 'Multi Snap', which will allow users to create a string of still snaps then post them all together. The aim of the feature is to allow users to create planned and structured Snap sequences.
Read more here.
–
Missed last week's edition? You can check it out here.
Follow us on Twitter to stay up to date with the changes as they happen.