This week's most important social media updates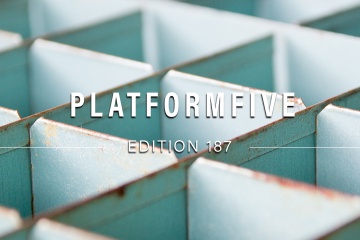 What's changed in the last seven days? What does it mean?
Facebook has announced their Libra cryptocurrency and the removal of certain page information sections, Snapchat publishes two new research reports, and Pinterest announces 'Shopping' partners.
Let's take a look at these changes in more detail.
Facebook announces Libra cryptocurrency
Facebook has announced the details of its new cryptocurrency, Libra. Described as "a simple global currency and financial infrastructure", Facebook stresses that the digital currency is "secure, scalable and reliable". With the cryptocurrency currently in testing mode, Libra is expected to be launched to the public next year.
Read Facebook's White Paper which introduces Libra here.
Snapchat publishes new research Generation Z
During the week Snapchat released two new reports which explore trends in Generation Z and how they connect with people and brands online. With this knowledge, Snapchat was able to discuss how marketers can target Generation Z through their platform.
You can find their 'Global Trends Among Gen Z' report here, and their 'Into Z Future: Understanding Generation Z, the Next Generation of Super Creatives' here.
Pinterest announces new partnership to expand its On-Platform Shopping function
Pinterest has announced the expansion of their Pinterest Marketing Partners program to become their global Pinterest Partners program which will make the platform more accessible to third party technology and business communities. The new 'Shopping' partners includes Platform partners, Feed management providers, Shoppable experience platforms and Tag management providers.
Read more here.
Facebook to remove certain page information sections
As of August 1, Facebook pages will no longer have designated sections for 'Mission', 'Company Overview', 'Biography', 'Affiliation' and 'Personal Interests'. This change will force companies to put this information into the Page Description section.
Read more here.
Twitter to remove precise location tagging
In a tweet, Twitter Support announced that they are going to remove the ability for users to tag their tweets with their precise longitude and latitude. Users will still be able to tag photos with their precise location. The removal comes after Twitter noticed that "most [users] don't tag their precise location in tweets".
Read more here.
–
Missed last week's edition? You can check it out here.
Follow us on Twitter to stay up to date with the changes as they happen.