This week's most important social media updates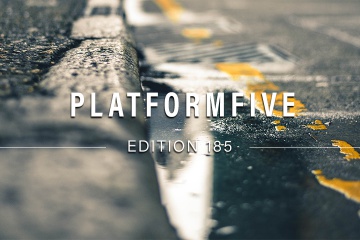 What's changed in the last seven days? What does it mean?
TikTok is testing new ad targeting options, Facebook is making adjustments to the Newsfeed algorithm, and YouTube has announced a new partnership that will let users buy tickets without leaving its site.
Let's take a look at these changes in more detail.
TikTok is testing new ad targeting options
Trending video app TikTok has been working on new ad targeting options to help entice marketers to invest on the platform. TikTok is reportedly working on both interest-based targeting and pixel tracking.
Learn more here.
Twitter adds new account switching option
Social media managers everywhere (including ours) will be celebrating this update. Twitter has announced that it will be releasing a new, simplified account switching option to their web and Twitter Lite app which will be accessible from the drop-down menu from profile photos.
Find out more here.
Facebook adds new Page and Group rankings to the algorithm
Facebook's algorithm has had substantial updates this year, and quite a few of them. The latest one is more of an amendment to the previous change. The amendment announced that new ranking signals have been added in for both Page and Group content.
Read more here.
YouTube announces new partnership to facilitate ticket purchases
If you're looking for a music video, where do you go? YouTube of course. Which makes this newest partnership with Ticketmaster a no brainer. The partnership will allow YouTube to sell tour and concert tickets right from artists' YouTube channel.
Learn more here.
LinkedIn announces new integration with Moat Analytics
LinkedIn wants to make sure that you can trust the metrics you're getting from its platform so that they (and you) can validate the impact video has. Which is why LinkedIn has announced an integration with third-party analytics and measurement platform, Moat Analytics.
Find out more here.
–
Missed last week's edition? You can check it out here.
Follow us on Twitter to stay up to date with the changes as they happen.