This week's most important social media updates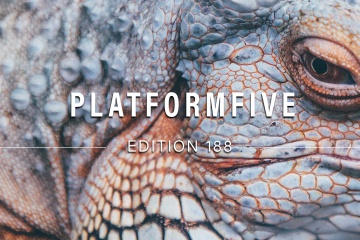 What's changed in the last seven days? What does it mean?
Instagram is bringing ads to Explore, Facebook adds more organic targeting options, and YouTube is giving power back to the users by giving them control over recommendations.
Let's take a look at these changes in more detail.
Instagram introduces ad units to Explore
Instagram is "slowly and thoughtfully" introducing ads into the Explore section over the coming months. After tapping on a photo in Explore users are taken to a separate feed of related posts where ads will begin to be shown, much like in the normal newsfeed.
Learn more here.
Facebook adds Top Fans targeting option for organic posts
Facebook has introduced a new organic targeting option which gives pages the ability to target their Top Fans. This new feature could enable pages to better facilitate engagement on their posts which would help newsfeed ranking and create better connections with their community.
Read more here.
LinkedIn adds new CTA buttons for Pages
LinkedIn has made a lot of updates in recent months to improve its marketing capabilities to make the platform more enticing for business'. The latest update is the introduction of five new CTA options that will help direct page visitors actions and hopefully increase leads/conversions.
Find out more here.
Twitter is investigating new, swipeable custom feeds
Lists are a lesser-known but useful feature of Twitter. Twitter put a call out this week to ask for feedback on how users would feel about customisable timelines that would make use of the list feature. Users could be able to access their lists by swiping through from the home newsfeed.
Learn more here.
YouTube is rolling out a new tool that will enable users to customise video recommendations
YouTube's recommendation feature has come under scrutiny in recent times because it has been found to promote conspiricy theories and fake news. The platform is taking action by looking for ways to ensure users are not being directed to anything they don't want to see, one of which is the ability to remove channels from their recommendations.
Read more here.
–
Missed last week's edition? You can check it out here.
Follow us on Twitter to stay up to date with the changes as they happen.