This week's most important social media updates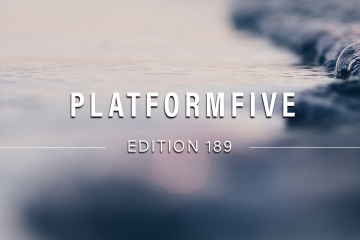 What's changed in the last seven days? What does it mean?
Facebook updated its algorithm to demote false or exaggerated health-related content, Twitter announces a new partnership with UNHCR and Instagram has introduced a new sticker for Stories.
Let's take a look at these changes in more detail.
Facebook updated its newsfeed algorithm to demote false health content
It's a constant battle to clean up the Facebook platform. In its most recent efforts, Facebook has announced a new algorithm update which will demote health-related content that is misleading or exaggerated claims. This type of content has not banned but pages that post or share this kind of content will see decreased performance.
Read Facebook's full statement here.
#KnitForRefugees – Twitter's new partnership with UNHCR
Twitter has partnered with The United Nations Refugee Agency and Kniterate for a global campaign that "proactively and collectively" raises awareness of the Winterisation assistance issue that millions of displaced Syrian and Iraqi refugees face.
Read more about the campaign here.
Snapchat launches Bitmoji Tennis to gaming options
Bitmoji Tennis is the latest in-app game which allows users to verse each other on a virtual court. The game will allow users to also practice their skills in solo mode. To entice users further, Snapchat has added the ability to upgrade and personalise rackets and other equipment will be able to be upgraded for a more personalised feel.
Find out more here.
Instagram introduces a group chat Stories sticker
Instagram's latest Stories sticker lets follower's request to join a new group chat with the Stories owner. The group chat allows a maximum of 32 people, and the owner is able to select who they want to chat with. Chats can be temporary with the user who started the chat having the ability to end the chat.
Read more here.
Facebook announces its plan for a board to oversee content decisions
Facebook has released its framework document for an independent content review board. The aim of the 40-person board will be to oversee any controversial content opinions and make a decision on what's the best way forward for the platform.
Learn more here.
Follow us on Twitter for news of these social media and content marketing changes as they happen.