This week's most important social media updates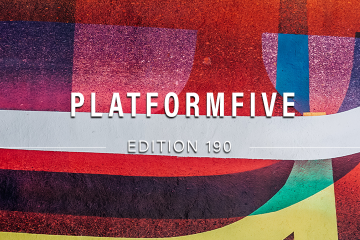 What's changed in the last seven days? What does it mean?
YouTube announced new features and policies at VidCon, Twitter launched "ArtHouse and Instagram is making some changes to help tackle online bullying.
Let's take a look at these changes in more detail.
YouTube announces new policies to prevent "creator-on-creator" harassment
YouTube's Chief Product Officer, Neal Mohan, has announced that the platform will be putting in new policies to prevent "creator-on-creator" harassment. The new policies were announced at VidCon and will be put in place in the coming weeks. The announcement comes after a series of incidents such as the recent Steven Crowder controversy.
Learn more here.
Twitter introduces "Twitter ArtHouse"
Twitter is combining their Creator management, video editing and live broadcasting offerings into one section – Twitter ArtHouse. The combined creative team will offer marketers assistance with digital strategies, video creation and editing, influencer and artist management and event live-streaming.
Read Twitter's full announcement here.
Instagram tackles online bullying with new features
Instagram has added two new features to help tackle online bullying on its platform. Users will see an automated warning if the platform thinks their comment may be offensive – giving them the chance to review it before it is posted. Instagram will also be adding a restricted mode, which allows users to block others without it being obvious.
Find out more here.
Facebook no longer lets you save your friends' birthday to your own calendar
Facebook has quietly removed the integration feature that allowed you to save your friend's birthdays to your iCal, Outlook or Google Calendar. There is still the option for users to export upcoming events such as parties and get-togethers.
Read more here.
YouTube announces more ways for creators to generate revenue
YouTube announced at VidCon that it will be expanding a range of existing products including channel memberships and merchandise shelves, whilst also introducing Super Stickers and Learning Playlists. Super Stickers will complement the existing tool Super Chat, while Learning Playlists will aim to promote the educational side of YouTube.
Learn more here.
–
Missed last week's edition? You can check it out here.
Follow us on Twitter to stay up to date with the changes as they happen.