This week's most important social media updates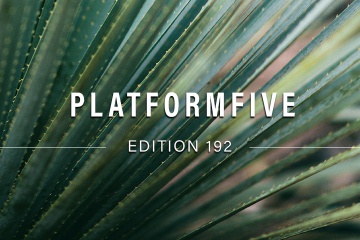 What's changed in the last seven days? What does it mean?
Facebook usage is on the decline, Instagram will now warn users when they're about to be banned from the platform and Snapchat's user base increased by 13 million.
Let's take a look at these changes in more detail.
Instagram will warn users when they're close to being banned
Instagram is picking up their moderation game which could see more accounts being banned for violating community guidelines. To avoid backlash from users, Instagram is introducing a new 'You're account may be deleted' warning which will show all of the user's posts, comments, and stories that have been removed and provide a reason for their removal.
Find out more here.
LinkedIn now lets freelancers and SMBs list their services on their profiles
LinkedIn is giving freelancers and SMBs a helping hand by introducing a new feature that will allow them to list their services on their LinkedIn profiles. LinkedIn has also added services as a search option so people can be found based on the services they offer.
Learn more here.
Snapchat grew by 13 million daily active users last quarter
Snapchat lost daily active users (DAU) three out of four quarters last year so their Q2 user growth has been a big win for the platform. 13 million DAU joined the platform bringing the total to 203 million DAU. Snap has attributed the growth to viral face filters and redeveloping its Android app.
Read more here.
Instagram is testing a new 'Stories about you' feature
Instagram is looking to separate notifications about Stories you've been mentioned in to their own section so users can keep track of relevant mentions. Separating the Stories notifications from the rest of the notifications could be useful for high profile users and brands who may be tagged in lots of content.
Find out more here.
Facebook usage is on the decline
There have been various reports in recent years that indicate users are moving away from Facebook in favour of messaging apps. Findings from Facebook's internal data team confirm that users are indeed leaving the platform in favour of Instagram or WhatsApp. They warn that there is a point where the "self-sustaining decline" could become difficult to undo.
Learn more here.
–
Missed last week's edition? You can check it out here.
Follow us on Twitter to stay up to date with the changes as they happen.