This week's most important social media updates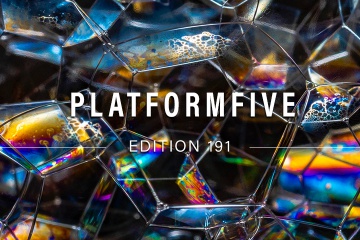 What's changed in the last seven days? What does it mean?
Instagram is testing hiding the total number of post likes in six new countries including Australia, Twitter is testing a Hide Replies feature and Snapchat is testing a new dedicated Shows section for its Creator Shows.
Let's take a look at these changes in more detail.
Instagram has expanded its hidden likes test to six new countries
A few months ago, Instagram began testing hiding the total number of likes on other users posts because they wanted to place more emphasis on the content of the posts, not how many likes it received. This week, the test is being rolled out to six new countries including Ireland, Italy, Japan, Brazil, Australia and New Zealand.
Find out more here.
Snapchat is testing a new Shows section for Creator Shows
Creator shows are currently integrated into the Discovery section of Snapchat. Snapchat is now testing a new Shows section that would make it easier for users to find Shows. The new section would be just a swipe over from the Discovery page and could also provide a new ad placement on the platform to help marketers reach Snapchat's younger audience.
Learn more here.
Facebook is testing 'Suggested Moderators' to help group admins
Groups continue to grow on Facebook so the platform is trying to make admins lives a little easier. Facebook will now identify people within a Group that may be able to help manage the community. Moderators are suggested based on the frequency of their contributions and interactions within the group.
Read more here.
Twitter is testing a 'Hide Replies' feature
Twitter has always been known for being an open, public forum. Content can't be edited once posted and replies could not be hidden. Being unable to hide inappropriate or offensive comments has been a drawback for brands because it makes it difficult to manage their online communities, until now. Twitter is testing a new Hide Replies feature which will give some power back to publishers.
Find out more here.
Introducing Capture: a new social chat app
Created by the founders of Prisma, Capture aims to leverage smartphone sensors and AI to make chatting and sharing easier. The founders position the app as a "real-time forum…like Reddit but it's more about live discussion." It works by users sharing photos in real-time to people around them to generate a discussion. It sounds a lot like Twitter but because the photo is shared in a live forum, people will actually see and can discuss the image.
Learn more here.
–
Missed last week's edition? You can check it out here.
Follow us on Twitter to stay up to date with the changes as they happen.