This week's most important social media updates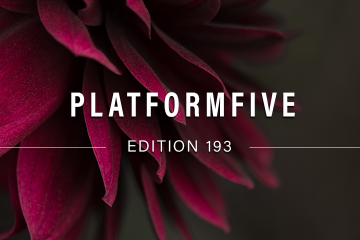 What's changed in the last seven days? What does it mean?
Facebook is developing a TV chat device and expanding the availability of Search Ads, Twitter is looking at a new, easier way to reorder images in a tweet and Pinterest introduces Story Pins.
Let's take a look at these changes in more detail.
Twitter is testing a new drag and drop method for reordering photos
Twitter is trailing a feature which would allow users to drag and drop their photos to reorder them before posting. Twitter has not commented on the feature, leaving users unsure as to when they can expect a roll out. However, it would give users the opportunity to have more control over the presentation of their tweet.
Read about the feature here.
Facebook is developing a TV chat device
Facebook has approached streaming services and media companies such as Netflix and Disney, asking to include their streaming services on a new device which will allow users to make video calls from televisions. The television will be similar to Facebook's camera-equipped smart speaker, Portal.
Find out more here.
Pinterest introduces Story Pins
Pinterest has launched a way for users to share up to 20 pages of images, text, and links in one post. Stories will allow users to have a full experience of the post without having to leave their home feed. The feature isn't available to all users get but Pinterest has confirmed that they will be making Story Pins available to more people in the near future.
Learn more here.
Instagram deletes meme accounts without warning
Last week many popular meme accounts were shut down without warning. A Facebook spokesperson said that accounts were shut down due to violating Instagram policies on multiple occasions. In the so-called "meme purge" 33 million followers were impacted. Facebook says that there is no chance of the accounts being reinstated.
Read more here.
Facebook to expand the availability of Search Ads
Facebook has announced that they will be rolling out the option for advertisers to have ads appear in searches. Although you cannot tie your ad to particular key words, it will appear in searches that relate to the company as a whole.
Find out more about how Search Ads work here.