This week's most important social media updates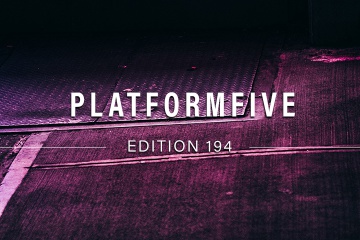 What's changed in the last seven days? What does it mean?
Facebook finally introduced native scheduling for Instagram, TikTok now integrates with GIPHY and Instagram is testing AR backgrounds in Stories.
Let's take a look at these changes in more detail.
Pinterest introduces two new shopping features to the home feed
Users will now see shopping recommendations appear at the top of their home feed which will bring various brand catalogues from different brands into one place. These browsable catalogues are also a new feature that will appear below product pins which to shop related items.
See the new features in action here.
TikTok users can now use animated stickers and export GIFS to GIPHY
In a new integration between TikTok and GIPHY, users will now be able to import GIFs into their posts. Posts on the platform will also have the ability to be seen by non-TikTok users with the new ability to export posts into GIFS. These GIFS will be available through GIPHY under the hashtag #TikTok.
Read more here.
Twitter is testing a 'Snooze' option for push notifications
Twitter users may soon be able to pause push notifications for 1 hour, 3 hours or 12 hours at a time. The notifications would still appear in the Notifications tab of the app, however, they would not be sent as a notification to your phone.
Find out more here.
Instagram is testing a new AR 'background' for Stories
Instagram users may soon be able to change the background of their Stories using a new built-in AR feature called 'Background'. The feature will allow users to choose an image from their camera as a background for their Stories camera; similar to using a green screen to replace the background with a pre-taken image.
Read more here.
Instagram scheduling added to Creator Studio
In a new update, Instagram and IGTV publishing is now available through Facebook's Creator Studio. Social media managers will be able to schedule and publish through the Creator Studio, while also being able to see a preview of what Instagram posts will look like.
See it in action here.
–
Missed last week's edition? You can check it out here.
Follow us on Twitter to stay up to date with the changes as they happen.