This week's most important social media updates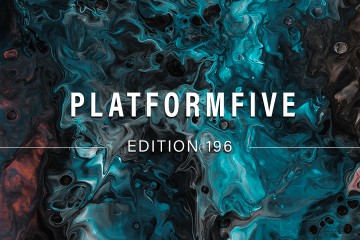 What's changed in the last seven days? What does it mean?
Facebook's clear history feature has arrived, YouTube is removing direct messaging and Twitter introduced a new 6-second ad unit.
Let's take a look at these changes in more detail.
Facebook's 'clear history' feature has finally arrived
First announced at F8 in 2019, Facebook's 'clear history' feature is finally rolling out around the world.  The feature is called 'Off-Facebook Activity' and it allows users to view and control the information that third parties are sharing with Facebook.
Find out more here.
YouTube will remove direct messaging
From September 18, YouTube will no longer allow direct messages on its platform to focus on 'public conversations'. The feature was introduced in 2017 to keep users within the app and provide a new way for them to share videos.
Read more here.
Twitter launched its new 6-second ad unit
Twitter has introduced a new 6-second ad unit which advertisers will only be charged for when at least 6 seconds of the ad has been viewed. While it has been advertised as a 6-second ad, the feature can actually use videos that are up to 15 seconds long.
Learn more here.
LinkedIn published a new guide to using LinkedIn Live
LinkedIn Live first launched back in February. Not all users have access to the feature yet but that hasn't stopped LinkedIn from encouraging people to use it. The 13-page guide gives users tips and tricks on how to make the most out of LinkedIn Live.
Read the guide for yourself here.
Instagram released new tips for IGTV success 
The IGTV uptake probably hasn't been as widespread as Instagram would've liked. That doesn't mean that publishers aren't finding success on the platform. Instagram has released a new guide based on the success of food and travel publisher, Thrillist.
Take a look at the guide here.
–
Missed last week's edition? You can check it out here.
Follow us on Twitter to stay up to date with the changes as they happen.