This week's most important social media updates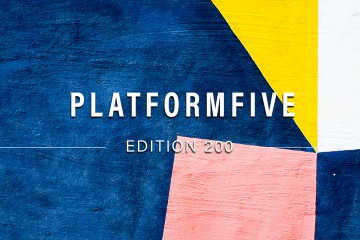 What's changed in the last seven days? What does it mean?
Snapchat introduces a 3D camera mode, Facebook is testing a new 'Chat' post type and LinkedIn is rolling out a new skills assessment.
Let's take a look at these changes in more detail.
Introducing 3D snaps
Snapchat announced a 3D camera mode this week which allows users to capture 3D snaps. 3D camera mode is only available to those using an iPhone X or newer but all users can receive and view 3D snaps. New 3D effects are also being developed for the Filter Carousel.
Read more here.
A new type of post is coming to Facebook
Facebook is testing a new 'Chat' post type. Chat posts will allow users to invite followers to join a group Messenger chat. Users will be able to create and promote any group chat. It's not yet known when this feature will be rolled out for wider testing.
Find out more here.
Instagram has implemented new restrictions on diet and cosmetic surgery ads
Instagram has introduced tighter restrictions on posts about weight loss and cosmetic surgery. Concerns have been raised about how these kinds of posts could impact impressionable young people. Posts that promote the use of weight loss products or cosmetic procedures will be limited to users over 18 years of age.
Learn more here.
Assess your skills on LinkedIn
LinkedIn has announced a new skills assessment feature that will allow users to validate the skills they have listed on their profile. The assessments have been created "through a rigorous content creation and review process in partnership with  LinkedIn Learning industry and subject matter experts."
Read more here.
Pinterest announces lens updates and stats on visual search
Pinterest's Lens visual search tool was first introduced in 2017. This week, they've announced some upgrades including the ability to save the images of the object they're capturing rather than just using it as a search object. Pinterest has also released stats on visual search which are a must-read for anyone who's selling products online.
Find out more here.