This week's most important social media updates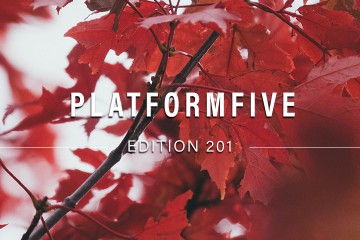 What's changed in the last seven days? What does it mean?
Snapchat introduces three-minute advertisements, Facebook Horizon gets its public debut and Pinterest rolls out shop the look ads in time for the festive season.
Let's take a look at these changes in more detail.
Meet Horizon, Facebook's new multiplayer VR world
Facebook announced a new VR sandbox world that will allow users to create their own avatar, build games and socialise. To keep the platform safe, Horizon will have real human guides to assist with issues. Horizon will launch in beta mode in early 2020.
Learn more here.
Snapchat expands ad length to three minutes
Snapchat announced this week that they are extending the time limit on video ads. Video ads can now be as long as three minutes but users will still be able to skip the ads. Previously, ads on Snapchat could only run for 10 seconds.
Find out more here.
Pinterest introduces shop the look ads
Christmas is less than three months away which means social media platforms are looking for ways to integrate their new features into holiday marketing plans. Pinterest has announced a new ad format that will allow businesses to showcase multiple, shoppable items within each pin which will hopefully help businesses capture more customers as they're scrolling through Pinterest for present inspiration.
Learn more here.
Say goodbye to Group Stories
From September 26, Facebook Groups will no longer have access to the Stories feature. Facebook explained that they're removing the feature to "improve the overall experience for communities on Facebook."
Read more here.
Twitter launches lists as a swipeable timeline alternative
After a successful testing period, Twitter has rolled out swipeable lists to iOS users. Users will now be able to pin up to five lists from list settings to have them appear as swipeable feeds next to their main timeline.
Find out more about the feature here.
–
Missed last week's edition? You can check it out here.
Follow us on Twitter to stay up to date with the changes as they happen.