What is content marketing?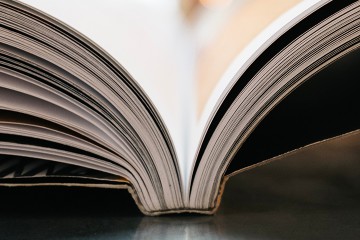 Content marketing has become a popular marketing buzzword in recent years. But it's been a marketing tactic for some time. In fact, the foundations of content marketing have been around for centuries.
Take John Deere's magazine 'The Furrow'. First printed in 1895, it started life as a newspaper that combined John Deere advertising, reprinted articles, and agricultural tips. It was an instant success. At its peak in 1912, circulation grew to more than 4 million customers. The magazine still reaches about 2 million people globally.
So how did John Deere manage to create, and sustain, an avid interest in their brand communications? According to The Furrow's current manager, David Jones, it's about tapping into what their customers genuinely care about.
"Even the most technical subject has to have a human story behind it," Jones says.
"We've always been able to convince the management that the content shouldn't be about John Deere equipment. We've stuck to that over time."
What actually is content marketing?
The Content Marketing Institute defines the practice as "a strategic marketing approach focused on creating and distributing valuable, relevant, and consistent content to attract and retain a clearly-defined audience – and, ultimately, to drive profitable customer action."
What makes content marketing different from traditional marketing is that it offers value and is relevant to its target audience. Traditional marketing strategies are designed to tell as many people as possible about a specific product or service. The risk in using a 'spray and pray' approach like that is that the content will not always be valuable or relevant to people who see the messages.
Content marketing pieces aim to provide extra information that will increase curiosity through a value exchange. By attracting (and keeping) the attention of consumers, and actively participating in this value exchange, brands have an opportunity to turn their audiences into advocates.
What does content marketing look like in practice?
Health insurance provider HBF recognised a need among planning, expectant and new dads. Expectant dads often feel ignored by health professionals throughout pregnancies and birth.
According to the company, planning for a baby is a trigger for buying or reviewing health insurance. HBF wanted to assert its position as the health insurer for young families, and to grow a community of prospective customers.
After conducting some research, HBF discovered that there's a wealth of information targeted at expecting and new mums, but there is very little information aimed at new dads. So little information that HBF labelled them as "the biggest niche market in the world".
To tap into the excitement, anticipation and often the sheer confusion of becoming a parent, HBF created a content hub called 'Direct Advice for Dads' (DAD). The website is home to blogs, video content and articles ranging from how to support your partner during birth, choosing a family car, to tips for single dads.
The site has received more than a million visits, and the DAD Facebook page is home to a community of almost 80,000 people who regularly engage with each other to provide advice and support.
Why was HBF's content marketing campaign successful?
The content was engaging, down to earth and drew from the advice of health professionals, experts and real-life fathers (and fathers-to-be) around Australia. The initial research HBF conducted helped them to identify a niche in a crowded space that they could own and be an authority on.
Stories from the DAD site were picked up and published through other media channels like the Australian Financial Review, Smart Company and WA Today. This further cemented HBF's position as the authority on all things dad-related. It helped position HBF as a company that young families can look to and trust.
When you think about it, it's not all that dissimilar from the blueprint created by The Furrow.
What can we take away from the Direct Advice for Dads campaign?
Think about what is valuable and relevant to your target audience. Research their interests and behaviours, and look at what content is resonating with them. Think about how you can apply that in the future.
Identify what business goals you can support through your content marketing strategy. There are limited benefits to creating a content marketing strategy that doesn't align with business objectives. Think about what elements of the business you need to promote? Do you need to drive traffic to a particular website/hub or to make a certain amount of sales? What's your goal for ROI?
Decide what channels will help amplify your messages. In this example, social media was the avenue HBF chose to spread their message. Social media is an incredible tool that allows you to reach a vast amount of people. But with so many brands using social media, you need to make sure your content will stand out and uses best practice recommendations.
Want to put together your own content marketing strategy? Contact us.