This week's most important social media updates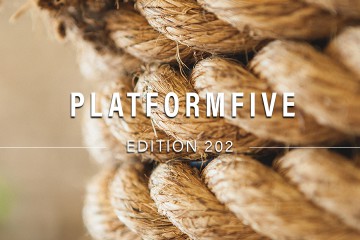 What's changed in the last seven days? What does it mean?
LinkedIn introduced new, more sophisticated, tools to help pages, Facebook adds 'Send Message' CTA to Stories and YouTube rolls out comment filters in YouTube Studio.
Let's take a look at these changes in more detail.
WhatsApp is working on a 'Disappearing Messages' feature
An exploration of the code within WhatsApp's beta for Android has revealed that WhatsApp is working on a 'Disappearing Message' feature. The feature works exactly as it sounds, an expiration time limit is set on a message and once that time has passed the message is deleted from the chat. The feature is yet to be rolled out.
Read more here.
LinkedIn adds new audience, targeting and reporting features 
LinkedIn is making updates to its audience, targeting and reporting features to help pages "reach the right audiences." These updates "are designed to help marketers who are looking for more powerful reach and insights for their LinkedIn campaigns."
Find out about the new improvements here.
Pinterest launches its new dark mode on iOS and Android
Pinterest's dark mode was spotted in testing last month. This week they officially announced the launch of dark mode on both the iOS and Android versions of its app. Pinterest explained the reason for adding a dark mode is because it's easier on the eyes and will allow users to wind down better.
Learn more here.
Facebook adds 'Send Message' CTA for Stories
Stories have proved popular across Facebook's family of apps so it only makes sense that Facebook enable businesses to easily engage with their audience through the introduction of a 'Send Message' call to action for Stories. The new CTA will allow users to send a message to the brand without leaving the app they're in. 'Send Message' is available across Facebook, Instagram and Messenger Stories.
Read more here.
YouTube adds comment filters to YouTube Studio
YouTube has announced a new set of comment filters to make it easier for creators and brands to identify the comments they need to respond to. The filters include response status, contains question, subscriber count, subscriber staus and member status.
Find out more here.