This week's most important social media updates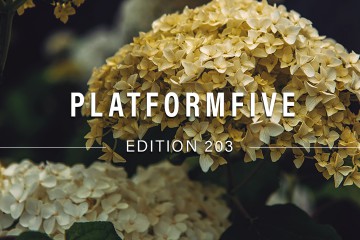 What's changed in the last seven days? What does it mean?
A new Google Lens is looking at making shopping easier online and in real life and Instagram is having another go at getting DMs right. Meanwhile, Twitter is in damage control after violating account information, and TikTok and Instagram have both taken steps to address social and political issues on their platforms.
Let's take a look at these changes in more detail.
Instagram's working at getting messages right
Instagram is reportedly looking at bringing direct messaging to its web app. It comes after Direct (Insta's standalone messaging app) was shut down in May.
Read more about the move here.
Google takes the stressing out of dressing  
A new Google Lens feature has been launched, with the specific aim of making fashion choices a little easier. The feature, called Style Ideas, lets you point your phone at a piece of clothing (either your own, or in-store) to show you how other people have worn it.
What does it look like? Check it out here.
Twitter apologises for misusing account info
Twitter announced today that it had inadvertently used phone numbers submitted by users for two-factor authentication to better target ads. The company apologised for the error, but it has brought up many questions about the trust that users have in such security features.
Read more about the implications here.
TikTok becomes a politics-free zone
In a bid to remain true to its roots, TikTok has announced that it will not allow political ads of any kind in the lead up the US 2020 election. A statement from the platform said that TikTok was keen to retain the sense of light-hearted irreverence that it's so well known for.
You can read the full statement here.
Instagram takes yet another step against online bullies
Instagram has rolled out its 'restrict' feature, designed to curb bad behaviour on its platform. The feature, a so-called middle ground between inaction and blocking, means nobody will be able to see comments from an account that has been restricted by a user. Insta is rolling out the feature to coincide with National Bullying Prevention Month.
Find out more about the new feature.
–
Missed last week's edition? You can check it out here.
Follow us on Twitter to stay up to date with the changes as they happen.