This week's most important social media updates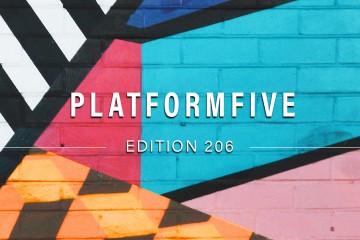 What's changed in the last seven days? What does it mean?
Twitter removes political advertising on its platform, Facebook launches Facebook News and Snapchat introduces in-app AR drawing.
Let's take a look at these changes in more detail.
Twitter removes all political ads from its platform
Social media platforms have faced heavy criticism in recent weeks for blatantly spreading fake information. In response, Twitter CEO Jack Dorsey published a thread of tweets announcing the removal of all political advertising on the platform globally. "We believe political message reach should be earned, not bought," he tweeted.
Read the thread for yourself here.
Facebook launches Facebook News
Facebook's new dedicated news tab, Facebook News, has launched in the US. Facebook has worked hard to secure deals with publishers to provide content for its new "trusted" news section. The new news section replaces the old Trending News section which was removed after Facebook was accused of bias.
Find out more here.
Instagram has expanded its policies on self-harm content
Back in February, Instagram strengthened its stance on content related to suicide and self-harm and moved to prohibit images containing this type of content. As a result, Instagram has removed more than 834,000 pieces of content. This week they're expanding the ban to include graphical depictions such as drawings or memes.
Learn more here.
Snapchat adds free drawing AR option
Snapchat has introduced a new free drawing AR option that can be used within the Snapchat app. Users are only limited by their imagination as the drawing tools are free form and can be attached to any 3D object within the camera frame.
See it for yourself here.
Facebook launches 'Preventative Health'
This week, Facebook has launched a new Preventative Health tool that "can help people connect with resources to support their health." Preventative Health is housed within the main app and it prompts users to undergo regular check-ups based on their age and gender.
Find out more here.