This week's most important social media updates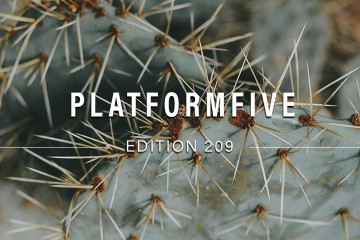 What's changed in the last seven days? What does it mean?
Facebook introduces new brand safety tools for ad placements, Twitter is testing inbuilt scheduling and Instagram is testing a new layout for IGTV.
Let's take a look at these changes in more detail.
Twitter's testing inbuilt Tweet Scheduling
Until now, Twitter users have only been able to schedule their Tweets through third-party apps or TweetDeck. Twitter has officially confirmed that they're experimenting with bringing the scheduling feature into the main app.
Find out more about how it will work here.
Facebook adds new options for Ad Placement control
Facebook has introduced new brand safety tools that will help advertisers better control where their ads appear across the Facebook network. The new tools have three goals: create a safe and welcoming community, maintain a high-quality ecosystem of content and encourage proactive collaboration with industry.
Learn about the tools here.
LinkedIn announces #BestofPages 2019
Every year, LinkedIn asks for submissions on the best Company Pages which are then voted on and a top 10 list complied. This year there were over 12,000 nominations representing over 2,000 companies. Teleperformance pipped Hays at the post for first spot this year.
Read about all the winners and why they won here.
Instagram is testing a new layout for IGTV
Instagram is working on new ways to encourage engagement on IGTV. As discovered by reverse engineering expert Jane Manchun Wong, Instagram is working on a new format for IGTV that would change the feed intro a verticle scroll list and add categories into discovery listings.
Find out more here.
Facebook launches Whale
Facebook has quietly launched a new app aimed at young people. Whale is an app that lets you create memes using your own images or stock images. The app is currently only available on the Canadian Apple app store.
Learn more here.
–
Missed last week's edition? You can check it out here.
Follow us on Twitter to stay up to date with the changes as they happen.