This week's most important social media updates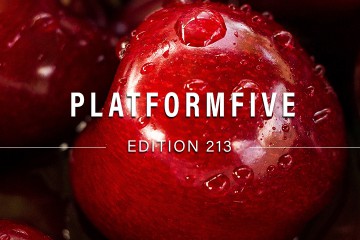 What's changed in the last seven days? What does it mean?
Instagram is tackling misinformation and offensive content, LinkedIn is trying to revive Groups and Snapchat launches a new interactive ad format.
Let's take a look at these changes in more detail.
Facebook is combatting misinformation on Instagram
The fight to remove false and misleading content from the internet is never-ending. Facebook is trying to tackle this challenge by introducing third-party fact-checking to Instagram. Images and videos will be independently assessed to determine if the content is false. If the content is found to be false or misleading, the distribution of the content will be reduced.
Find out more here.
LinkedIn adds new features to help boost Group engagement
LinkedIn Groups used to be a key feature of the platform but they became centres for spam and self-promotion so their popularity died down. In an attempt to revive Groups and increase engagement, LinkedIn has released a range of new features. None of them are revolutionary but it does give admins and users a level of control that they didn't have before.
Learn more here.
Instagram will warn users about "potentially offensive" captions
A new AI-powered tool that analyses captions in real-time is rolling out across Instagram this week. The tool warns users before they post potentially offensive captions to give them a chance to reconsider posting. Users can publish the post as is without penalty if they're happy with it.
See how the feature works here.
Snapchat launches new interactive ad format
A new movie preview ad format has launched on Snapchat this week. the 'Trailer Reaction' lens is being trialled as part of the promotion for the upcoming Top Gun: Maverick film. The filter has a split-screen that shows the trailer ad the top and a front-facing camera underneath. This allows users to film their reactions to the trailer while wearing AR masks
Find out more here.
Instagram rolls out new branded content rules
To "provide transparency and protect [the Instagram] community," Instagram is updating its branded content rules to stop influencers from publishing certain types of content. Branded content that promotes vaping, tobacco products and weapons will be banned while content that promotes alcohol or diet supplements will need to be restricted. The new restrictions come into place in 2020.
Learn more here.