This week's most important social media updates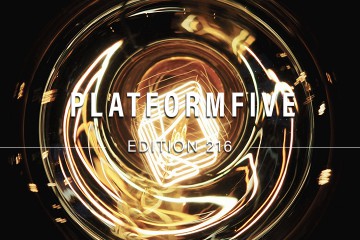 What's changed in the last seven days? What does it mean?
117 new emojis have been announced for 2020, Snapchat is launching Bitmoji TV and Pinterest has a new AR feature.
Let's take a look at these changes in more detail.
117 new emojis are coming in 2020
Unicode has released its annual preview of the new emojis which are being introduced this year. 117 new human, animal and other emojis will make their way to smartphones throughout the year. Some of the new additions include a disguised face, anatomical heart and lungs, a polar bear, bubble tea and the transgender symbol and flag.
See the full list for yourself here.
Snapchat launches Bitmoji TV
Ever wanted to star in your own TV show? Now you can with Bitmoji TV. Brought to you by Snapchat, Bitmoji TV puts Snapchat users and their friend's Bitmojis into an animated TV show with new episodes being released each week. It's personalised entertainment on a different level. Bitmoji TV officially launches on Feb 1.
Check it out for yourself here.
Instagram's VP of Product provides insight into the hidden like count tests
Instagram's hidden like count tests were first announced back in April last year. There's been little word from Instagram on the impact of the test but Instagram's VP of Product Vishal Shah provided some explanation when he appeared on Matt Navara's podcast, The Social Media Geekout. Shah discussed the motivations for introducing the test and provided an update as to where they're at.
Listen to the interview here.
Pinterest has a new AR feature
Pinterest is where people go to find inspiration and find solutions. Pinterest's shoppable pins make it easier for users to buy products straight from the app but now they can buy with more confidence. Pinterest's new 'Try on' feature is an AR lens that lets users try on lipstick shades before they buy the product.
Find out more here.
Instagram introduces a new way to find Stories that mention you
A useful tool for brands is being introduced by Instagram. The new @ mention feature shows any Instagram Story that mentions your profile and gives you the option to quickly reshare it to your own story. No more trawling through notifications or DMs.
See how it works here.
–
Missed last week's edition? You can check it out here.
Follow us on Twitter to stay up to date with the changes as they happen.