In this week's Platform Five: Snapchat is testing another major redesign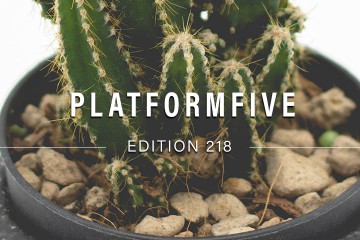 What's changed in the last seven days? What does it mean?
Snapchat is testing a redesign, YouTube tests an Applause donation feature and WhatsApp reaches 2 billion users.
Let's take a look at these changes in more detail.
Snapchat is testing another major redesign
The last time Snapchat underwent a massive redesign, it was met with significant backlash from users everywhere. But people got over it. The redesign this time around would expand the app from three sections to five which you can navigate to from a black bar across the bottom of the screen.
Read more detail about the proposed redesign here.
Instagram is testing a video trimming feature
A new video trimming feature is reportedly being tested by Instagram. Well-known reverse engineer Jane Manchun Wong uncovered the feature in the app's code. The video trimming feature will allow you to cut down your videos within the app rather than having to do it externally.
Take a look at how it works here.
YouTube tests an 'Applause' donation feature
YouTube is testing out a new way for fans to support their favourite creators. The new 'Applause' feature lets users purchase an applause animation for $2. 70% will go to the creator and 30% will go to YouTube. It's an expansion of YouTube's Super Chat feature.
Find out more here.
WhatsApp reaches 2 billion active users
WhatsApp is Facebook's most used messaging app and this week they hit 2 billion monthly active users. Facebook's blog post celebrating the milestone highlighted the importance of protecting the private conversations that people use the app for and how WhatsApp works to keep every message secure.
Read more here.
TikTok now lets you upload content from desktops
TikTok is making creators' lives slightly easier by opening up the desktop version of the app to allow video uploads. While this change won't encourage off-the-cuff videos which tend to be quite successful on TikTok, it might make it easier for businesses to trial their planned editorial content on the platform.
Learn more here.
–
Missed last week's edition? You can check it out here.
Follow us on Twitter to stay up to date with the changes as they happen.