In this week's Platform Five: TikTok is adding parental controls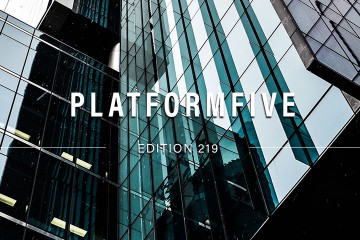 What's changed in the last seven days? What does it mean?
TikTok is introducing parental controls, LinkedIn is adding a new section to Profile Pages and Twitter now lets you connect old thoughts with new ideas.
Let's take a look at these changes in more detail.
TikTok is adding parental controls
TikTok has 500 million active users worldwide and it has been hugely popular with young people. Because of its popularity with younger users, TikTok is introducing parental controls that will allow parents to limit how much time their kids can spend on the app.
Learn more here.
You can now connect new thoughts to old tweets
A new feature is rolling out across Twitter that will allow you to add new tweets to old ones. The new feature is called 'Add to Thread' and is probably the closest we'll ever get to an edit button.
Take a look at how the feature works here.
Facebook tests a new, separate, discovery page for Stories
Stories as a format have been quite a success on social media, for most platforms anyway. Facebook users haven't taken to Stories as quickly as they did on Instagram which means Facebook is always trying new things to encourage uptake. This time they're trying a new separate discovery page which can be accessed through the 'See All Stories' button.
Find out more here.
LinkedIn launches new 'Featured' profile section
A new profile feature is coming to LinkedIn. The 'Featured' profile section will allow users to showcase key achievements and updates in a separate section at the top of their LinkedIn profile. Users will be able to add any of their LinkedIn posts, links to external sites, images and documents to the new section.
Read more here.
Facebook is testing a new highlight colour for links and hashtags
According to a reverse engineering expert Jane Manchun Wong, Facebook is trialling a new highlight colour for hashtags and other links within post text. This could be a way to help encourage users to click through and generate more engagement on Facebook.
See it for yourself here.