In this week's Platform Five: LinkedIn Launches 'Fair Chance' job filter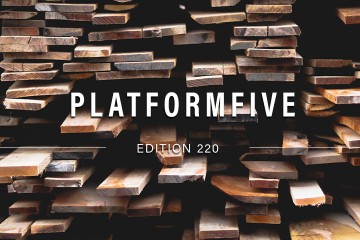 What's changed in the last seven days? What does it mean?
LinkedIn launches 'Fair Chance' job filter, Facebook launches a mobile app for Creator Studio and Twitter is finding new ways to tackle misinformation.
Let's take a look at these changes in more detail.
LinkedIn launches 'Fair Chance' job filter
LinkedIn's focus for 2020 and beyond is expanding economic opportunity. This means that they're looking for ways to ensure that all people have access to employment options. This is why LinkedIn has launched a new Fair Chance job filter to help applicants who have a criminal record. The filter lets job seekers view roles where the employer will hire someone with a criminal record.
Learn more here.
Facebook launches Creator Studio mobile app
Facebook has been encouraging Page managers to use Creator Studio desktop since it launched. They're making things a bit more convenient by launching a mobile app that will allow Page admins to manage their content and track the performance of their activities while on the go.
Find out more here.
Introducing Vimeo Create
Video is an important media format for social media. That's why Vimeo is making it easier to create videos in minutes with Vimeo Create. Vimeo Create is designed to help SMBs who don't have the resources to create or have videos created for them. The app can be used to create videos for ads or posts and is available on iOS and Android.
Read more here.
TikTok adds Sticker Pinning in videos
TikTok is launching a new feature this week that allows users to pin a sticker in place while changing size relative to the movement in the video. The sticker can stay on screen for all or just some of the video which can be set under the 'Duration' button.
Find out more here.
Twitter is testing a new misinformation notification
Twitter is testing new tags that will label information that it determines is 'harmfully misleading'. The tag will include links to sources that lets the reader cross-check the information that is being shown to them.
Learn more here.
–
Missed last week's edition? You can check it out here.
Follow us on Twitter to stay up to date with the changes as they happen.