In this week's Platform Five: Brands can now pay to be trending on Reddit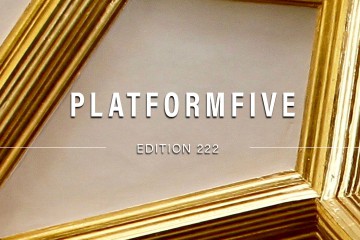 What's changed in the last seven days? What does it mean?
Instagram is testing the ability to reshare live-streams to IGTV, Twitter is working to improve bot identification and brands can now pay to be trending on Reddit.
Let's take a look at these changes in more detail.
Facebook has begun sending out invites to a closed alpha of Horizon VR
Back in September last year Facebook announced Horizon, a VR universe where users can build their own games and socialise. The beta is slated to open in 2020 and in the last week, Oculus users have begun to receive invitations to access a closed alpha version. All invitees are required to sign an NDA so we'll have to wait to find out more.
Read more here.
Brands can now pay to be trending on Reddit
Being (positively) talked about on social media is the goal for marketers. Reddit has made this a little bit easier by introducing a Trending Takeover ad placement that allows marketers to pay to feature in the search tab. Reddit has more than 430 million monthly active users so this could be a placement worth looking into.
Learn more here.
Twitter works to improve bot identification 
Twitter bots are both a blessing and a curse. Even Twitter says that "high-quality bots can enhance everyone's experience on Twitter." But they have been known to influence tweet discussion which we saw in the 2016 US election. Twitter is now updating its rules to include new regulations that require developers to identify an account as a bot within the bio.
Find out more here.
Instagram is testing the ability to re-share live videos to IGTV
Instagram appears to be running lots of tests to improve IGTV and encourage engagement. Last week Jane Manchun Wong uncovered that Instagram was testing a TikTok like video response for IGTV. This week, she's uncovered another test that allows users to share their Instagram live streams direct to IGTV once the broadcast is finished.
Learn more here.
Facebook bans ads selling medical face masks
The coronavirus is causing panic all over the world, including causing excessive stocking of non-perisiable foods and toilet paper. Unfortunately, there are people that are trying to capitalise on the fear surrounding the virus to sell medical face masks. So to help lessen the impact, Facebook is temporarily banning all ads and listings that are selling medical face masks.
Read more here.