In this week's Platform Five: Facebook warns of ad approval delays due to COVID-19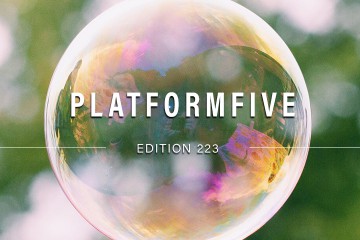 What's changed in the last seven days? What does it mean?
LinkedIn introduces Conversation Ads, Snapchat launches Here For You and Facebook warns of ad approval delays and errors due to COVID-19.
Let's take a look at these changes in more detail.
LinkedIn introduces Conversation Ads
A new messaging-based ad format is coming to LinkedIn. Conversation Ads is an evolution of Sponsored Inmail which enables marketers to have conversations with potential customers. Advertisers can "choose their own path" and create "full-funnel campaigns" using custom call to action buttons.
Learn more about the new ad format here.
Snapchat launches Here For You, a mental health resource
Snapchat is bringing forward the launch of its new Here For You mental health resource centre in light of the coronavirus crisis. Here For You provides in-app support for those who may be experiencing a mental health or emotional crisis. The app will connect users with resources and exercises to help them cope.
Find out more here.
Facebook warns of ad approval delays due to COVID-19
Like many other companies across the globe, Facebook is shutting down its offices and asking its staff to work from home amid the COVID-19 pandemic. They've warned that these changes are going to impact the company's capacity across several areas of the business. This includes a delay in ad approvals and a higher chance of incorrectly rejected ads due to automated systems taking over.
Read more about the impacts here.
Twitter is looking to make its new Manipulated Media labels stand out
Twitter announced its Manipulated Media tag last month, which we saw for the first time on a video of US Presidential candidate Joe Biden which was retweeted by Donald Trump. The platform has now acknowledged that their original design doesn't stand out as much as it should if it's going to reduce the potential impact of deepfakes and digitally altered videos. They're exploring how best to make the tag stand out.
Learn more here.
YouTube changes the Trending tab to Explore
YouTube is going to replace it's Trending tab on Android and iOS after testing the Explore tab on mobile. The Explore tab will feature more content categories to help better support rising content creators and artists.
Find out more here.
–
Missed last week's edition? You can check it out here.
Follow us on Twitter to stay up to date with the changes as they happen.