In this week's Platform Five: YouTube reduces video quality across the globe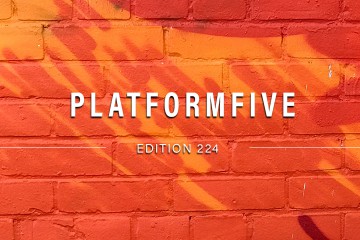 What's changed in the last seven days? What does it mean?
YouTube reduces video quality globally, Pinterest introduces a new tab for daily inspiration and Reddit launches user polls.
Let's take a look at these changes in more detail.
YouTube reduces video quality globally for one month
More people are staying home to help reduce the spread of COVID-19 which means there are more people using the internet. Video calls and video streaming are taking up bandwidth so YouTube is switching the default video settings of all users to standard for one month to help reduce the strain.
Find out more here.
Pinterest introduces 'Today' tab for daily inspiration
Pinterest saw more searches and saves last weekend than any other weekend in its history as people are looking for things to do to while staying at home. To make things a little easier, Pinterest has created a new 'Today' tab which is a source of daily inspiration of curated topics and trending pins.
Learn more here.
Snapchat adds dedicated COVID-19 update section to the Discover tab
Social media platforms are working to help direct people to credible sources of information. That's why Snapchat has created a dedicated feed for news about COVID-19. The feed will show updates from key news sources and information from health bodies like WHO, all of which will be vetted by Snapchat's team.
Read more here.
LinkedIn and Pinterest share tips on what to post during COVID-19
It's an unusual environment to be creating content in but more people are turning to social media to help fill their time while they're staying at home so there is a need for new content. That's why both LinkedIn and Pinterest have released tips on what you should post about during the COVID-19 pandemic.
Follow the links to read the tips from LinkedIn and Pinterest.
Reddit launches user polls
Reddit has launched a new polling option which allows users to pose questions to their audiences. This new feature will help to boost engagement on the platform. Pinterest is hoping that it'll encourage people who don't want to comment to take part in conversations.
Learn more here.