In this week's Platform Five: YouTube suppresses false 5G conspiracy content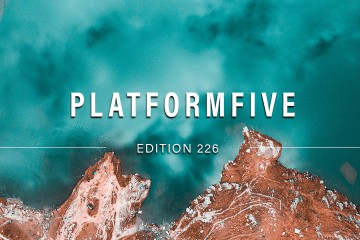 What's changed in the last seven days? What does it mean?
Facebook opens early access to gaming tournaments, Snapchat's raising awareness for WHO and WhatsApp limits message forwarding.
Let's take a look at these changes in more detail.
Early access opens for Facebook gaming tournaments
People are relying on the internet to help them connect now more than ever. Facebook is helping to bring people together virtually by opening early access to their new gaming tournaments. According to Facebook, gaming promotes friendly competition and tournaments will "help bring that experience to everyone."
Learn more about Facebook tournaments here.
Snapchat's new lense raises awareness for WHO
Snapchat is expanding its COVID-19 awareness efforts by launching a new lense experience to raise awareness for the World Health Organisation (WHO). The lense experience uses Snap's advanced image recognition technology to trigger an AR visual when it sees currency from particular countries.
See the lense for yourself here.
WhatsApp limits message forwarding 
As social media and internet usage increases, so does the spread of misinformation. WhatsApp has become a breeding ground for said misinformation so they're making some changes to fight it. Message forwarding will now be limited to one chat at a time which is a decrease from their current limit of five.
Find out more here.
Facebook introduces Quiet Mode
Facebook has seen an increase in the amount of time people are spending on its app. To help people control Facebook usage and help people look after their wellbeing, Facebook is introducing Quiet Mode which mutes notifications and reminds users that they've set a time-limit when they open the app.
Learn more here.
YouTube suppresses false 5G conspiracy content
Conspiracy theories around 5G and COVID-19 have been gaining attention online which has led to phone towers being attacked in the UK. YouTube is working to stop this misinformation from spreading by reducing the reach of content on the platform that links 5G and COVID-19.
Read more here.