In this week's Platform Five: Twitter deletes millions of vulnerable accounts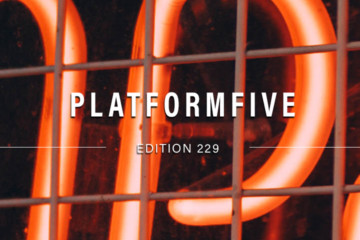 What's changed in the last seven days? What does it mean?
Facebook introduces Messenger Rooms, TikTok launches Donation Stickers and Twitter deletes millions of vulnerable accounts.
Let's take a look at these changes in more detail.
Introducing Messenger Rooms
Facebook is taking on video conferencing giant Zoom by releasing Messenger Rooms. Messenger Rooms allows up to 50 users to have a video call with no time-limit (unlike Zoom which has a 40 minute limit on free accounts). Participants don't need to have a Facebook account to join and the rooms can be kept open so people can drop in and out whenever they want.
Read more here.
Tik Tok launches donation stickers 
TikTok is trying to help creators by launching an in-app donation sticker. The interactive sticker can be embedded into videos or live streams just like any other effect. The donations are enabled through the charitable fundraising platform Tiltify.
Find out more here.
Reddit introduces 'Start Chatting'
Reddit is finding new ways to help keep people connected. Start Chatting is a new chat feature that lets users join chat groups that are randomly generated from up to five people in the same Subreddit. Reddit says that they'll "continue to introduce products that bring together users in a beneficial way."
Learn more here.
LinkedIn sets out to improve digital recruitment
LinkedIn is introducing new ways to help employers and prospective employees connect virtually. The platform is fast-tracking the launch of its video introduction process which lets candidates submit video responses to questions. This can help employers assess a candidate's communication skills and presentation.
Read more here.
Twitter removes accounts set up via SMS
Late last year, Twitter CEO Jack Dorsey's Twitter account was hacked using the Tweet via SMS feature. As a result of that, Twitter switched off the service to all but a few regions. Now, they've removed millions of accounts that were created via SMS because "they have a high risk of being compromised." As a result, large Twitter accounts may see a drop in followers.
Find out more here.
–
Missed last week's edition? You can check it out here.
Follow us on Twitter to stay up to date with the changes as they happen.