In this week's Platform Five: Introducing Facebook and Instagram Shops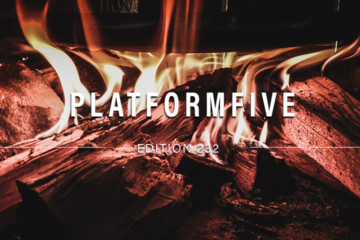 What's changed in the last seven days? What does it mean?
Facebook launches Shops for Facebook and Instagram, Twitter tests ways to limit conversation participants and Pinterest publishes a guide to help your Pins stand out.
Let's take a look at these changes in more detail.
Facebook introduces Shops for Facebook and Instagram
This week, Facebook launched Shops on Facebook and Instagram, a new feature designed to help small businesses sell online. As explained by Facebook "Facebook Shops make it easy for businesses to set up a single online store for customers to access on both Facebook and Instagram. Creating a Facebook Shop is free and simple."
Learn more about Shops and how they work here.
Twitter is testing ways to limit who can take part in conversations
Twitter is testing a new feature that allows users to limit who can reply to their tweets. Under new Permission Settings, the tweet author can choose who can reply from 'everyone', 'people you follow' or 'only people you mention'. The test is only available to a limited group of people at this stage.
Read more here.
Facebook expands test of skippable mid-video ads
Facebook was initially testing skippable mid-video ads only in selected live-streams but they're now expanding the ad unit to all forms of video content. Ads can run for up to 15 seconds and are unskippable for the first five seconds. Facebook hasn't specified how long the video needs to be to qualify for the placement.
Find out more here.
Pinterest publishes new guide to creating 'stand out' videos
Pinterest has published a new guide on how to create 'stand out' content pins. The guide includes a range of tips and examples that encourage creators to think differently about how they present their pins. The guide covers 10 techniques and how creators might make them work.
Download the guide for yourself here.
Facebook brings Polls back to Messenger  
Messenger Polls disappeared earlier this year as part of Facebook's Messenger rebuild which was done to reduce the size and increase the speed of the app. This version of Messenger Polls has a new look and feel and is available via the desktop app for both Mac and Windows.
Read more here.
–
Missed last week's edition? You can check it out here.
Follow us on Twitter to stay up to date with the changes as they happen.