In this week's Platform Five: Facebook tests a new email marketing tool for Pages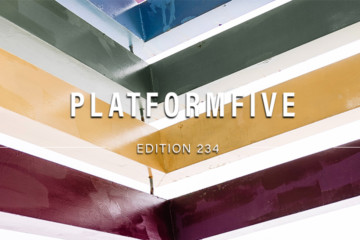 What's changed in the last seven days? What does it mean?
Instagram tests a new integration with Facebook Messenger, Facebook tests a new email marketing tool for Pages and LinkedIn rolls out new, free learning courses on diversity and inclusion.
Let's take a look at these changes in more detail.
Instagram tests new Messenger integration
Facebook has been slowly working to integrate all their messaging apps. The latest test in this process is an integration between Facebook Messenger and Instagram. The test shows that this new integration could allow users to view their Messenger messages in their Instagram Direct inbox.
Find out more here.
Pinterest adds Shop tab to lens results
Pinterest is making it easier to purchase products from images by adding a Shop tab to its Lens visual search. The Shop tab will populate with pins of every in-stock product that they can identify within an image. Each pin links directly to the seller's check out page so users can easily make a purchase.
Read more from Pinterest here.
Facebook tests a new email marketing tool for Pages
Facebook is running a new test that allows businesses to send and track email campaigns from their Facebook Business Page. The new tool, which currently sits within the Page's inbox, is designed to enable SMBs to build contact lists or upload existing ones from a spreadsheet.
Learn more here.
LinkedIn launches new learning courses on diversity and inclusion
LinkedIn has made a range of new LinkedIn Learning course on diversity and inclusion free in an effort to help people better understand how to address key issues. As explained by LinkedIn "We all play an important role in moving toward a more equitable workplace and world. We hope these free courses help you on this journey."
Find out more here.
Snapchat expands Dynamic Ads to more regions
Snapchat first launched Dynamic Ads back in October last year. Dynamic Ads allow advertisers to create Snap campaigns by formatting images, which are uploaded from your catalogue, to platform friendly formats. Facebook, Google and Pinterest all have similar ad offerings but now advertisers in the UK, Germany, the Middle East and Australia will be able to try the Snap version.
Read more here.
–
Missed last week's edition? You can check it out here.
Follow us on Twitter to stay up to date with the changes as they happen.