In this week's Platform Five: Snapchat launches Snap Focus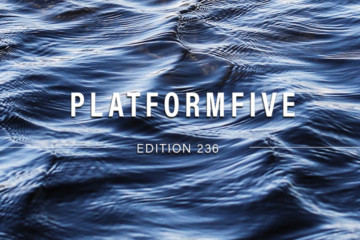 What's changed in the last seven days? What does it mean?
Twitter is testing audio Tweets for iOS users, Facebook is testing using Face ID and Touch ID to keep messages secure and Snapchat has launched Snap Focus.
Let's take a look at these changes in more detail.
Twitter introduces audio Tweets for iOS users
2020 was said to be the year of the voice and Twitter is proving that true by introducing audio Tweets for iOS users. As of this week, some Twitter iOS users can record audio clips that are up to 140 seconds long. According to Twitter, audio tweets "will add a more human touch to the way we use [the platform]."
Read more here.
Facebook tests using Face ID and Touch ID to secure messages
Facebook "[wants] to give people more choices and controls to protect their private messages." That's why they're testing using Face ID and Touch ID on iOS to secure messages in Facebook Messenger. Users will reportedly be able to chose whether authentification will be required each time they open the app or after a set amount of time of not using the app.
Learn more here.
Snapchat launches Snap Focus
Snapchat has launched a new education platform for marketers which provides tips and tricks on how to make the most of ads on Snapchat. The new platform is called 'Snap Focus' and is not too dissimilar to Facebook's Blueprint learning centre. Snap Focus offers a range of courses which have tests at the end to verify your knowledge.
Find out more here.
Instagram tests shopping tags in captions
Instagram has been ramping up the e-commerce features for some time now. Their latest development is a range of new in-stream shopping tools which includes shopping tags in post captions. Shopping caption tags can be clicked on and will take the viewer directly to a shoppable product page.
Read more here.
Facebook and Instagram add new features for Pride month
For those that may not know, June is Pride month. To help celebrate the occasion, both Facebook and Instagram are rolling out new sets of stickers, frames and camera effects to bring a little more colour to the platforms.
Take a look at some of the new additions here.