In this week's Platform Five: Instagram adds automatic closed captions to IGTV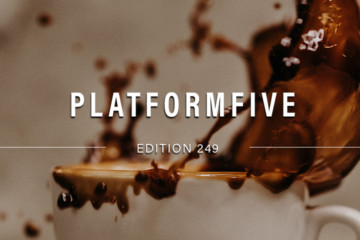 What's changed in the last seven days? What does it mean?
Instagram adds automatic closed captions for IGTV videos, Facebook announces new rules for Groups and YouTube creates a set of new Ad tools to help marketers capitalise on the rise in YouTube viewership.
Let's take a look at these changes in more detail.
Instagram adds automatic closed captions to IGTV
Facebook has offered auto-captions on video uploads since 2017 but now they're bringing them to IGTV videos as part of their latest push to improve platform accessibility. Users will now be given the option to toggle on and off auto-generated captions when they upload a video. As explained by Facebook, "While there is no shortage of information, not everyone can access it. It needs to be available to the hundreds of millions of people in the world who are deaf or hard of hearing." 
Learn more here.
Facebook announces new rules for Groups
Over 1.4 billion Facebook users engage with Facebook Groups every month. That why Facebook has announced a range of new rules for groups which include penalties and restrictions for those who violate Facebook's Community Standards, even in a private group.
You can read the rules for yourself here.
YouTube creates new Ad tools to help marketers take advantage of the rise in viewership
Like most social media platforms, YouTube has seen a significant rise in usage during 2020 thanks to COVID-19 and the lockdowns which have kept people in their homes and needing to source alternative entertainment. This means that marketers can reach larger audiences for a fraction of the cost of traditional advertising. That's why YouTube has introduced a range of new tools, including 'next-generation content targeting' options to help marketers capitalise on this viewing shift.
Learn about the tools and how you can make the most of them here.
LinkedIn publishes an updated Ad targeting guide
LinkedIn has published an updated edition of its 'Mastering Targeting on LinkedIn' guide which now includes more tools and targeting options, including some newly released features which will help advertisers optimise their campaigns. The guide covers "Matched Audiences, Retargeting by Video and Lead Gen Forms, Website Retargeting, Contact Targeting, and Company List Targeting."
Read the full guide here.
Twitter launches its 'Holiday Hub' to help marketers prepare for the holidays
It's officially less than 100 days till Christmas and the holiday season will be upon us before we know it. To help marketers maximise business opportunities over the holiday period, Twitter has launched a new 'Holiday Hub' which includes a range of advice guides and case studies.
Read more here.
–
Missed last week's edition? You can check it out here.
Follow us on Twitter to stay up to date with the changes as they happen.