In this week's Platform Five: Instagram turns 10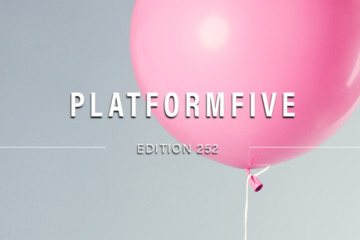 What's changed in the last seven days? What does it mean?
Instagram hit the big 1 0 and launches new features to celebrate, Facebook launches a Season of Support for SMBs and YouTube tests new warnings on potentially harmful comments.
Let's take a look at these changes in more detail.
Instagram turns 10
Instagram hit double digits this week officially turning 10. To celebrate, Instagram released a couple of new features including a Stories Map and a range of custom icons. The Stories Map provides a look back at all the places you've shared Instagram Stories using the location sticker since it was introduced three years ago while the custom icons are hidden in the settings menu.
Read more here.
Facebook launches 'Season of Support' to assist SMBs in the lead up to the holiday season
Facebook has announced a Season of Support to provide a boost to SMB's to help them get through the final quarter of the year. The initiative includes free education, resources and training while also focusing in on supporting black business owners through a #BuyBlackFriday push.
Find out more here.
YouTube tests new warnings on potentially harmful comments
YouTube is testing two new features to help tackle potentially harmful comments. A new reminder will pop up when a user includes certain terms in their comments and there will be automatic removal of comments 'Held for Review' after 60 days. As explained by YouTube, "we're testing out a reminder that pops up before you post a potentially offensive comment, giving you a moment to reflect on your comment and revise your reply/comment before it's published."
Learn more here.
Instagram brings shopping features to IGTV
Instagram has announced the expansion of Shopping to IGTV with the potential for testing in Reels too. The Shopping feature lets users watch a video then check out the products related to it. This provides creators with an easier way to monetise their IGTV channels.
Find out more here.
Twitter reiterates its rules on wishing others harm in wake of Trump's COVID-19 diagnosis
In case you missed it (although we're not sure how you did), US President Donald Trump tested positive to COVID-19 which caused an onslaught of social media posts in relation to the announcement. Some of the posts were not so sympathetic which prompted Twitter to reiterate its rules around wishing harm on others.
Read more here.