In this week's Platform Five: Twitter rolls out Fleets worldwide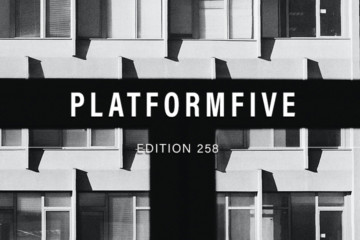 What's changed in the last seven days? What does it mean?
Facebook introduces Vanish mode for Messenger, YouTube launches audio-only ads and Twitter rolls out Fleets globally.
Let's take a look at these changes in more detail.
Facebook introduces Vanish mode for Messenger
After adding disappearing messages for WhatsApp last week, Facebook has announced a new Vanish mode for Messenger. Turning on Vanis mode will make your messages disappear as soon as you leave the chat, in the same way they do on Snapchat chats.
Read more here.
Twitter rolls out Fleets for all users
Twitter is the latest platform to jump on the Stories bandwagon. Its version is called Fleets and it operates in the same way all other Stories do with updates disappearing after 24 hours. As explained by Twitter, "Now, more than ever, we think it's critical to provide people another way to share what's on their mind; without feeling self-conscious about it lasting on the record, and without the pressure of public replies."
Learn more here.
YouTube launches audio-only ads
More people are tuning into audio content via YouTube and YouTube Music, which is why the platform is now adding a new way to reach these users, with audio ads specifically designed for non-video consumption. YouTube says that in testing, more than "75% of its audio ad campaigns drove a significant lift in brand awareness."
Find out more here.
Facebook adds more ways for creators to track and monetise content
Facebook is looking for ways to better support creators on its platform and help them maximise revenue which is why this week they've launched Rights Manager. Rights Manager is designed to help creators by providing them with the tools they need to better track and manage their content. Creators will be able to set up rules for detecting duplicate content as it's posted, then claim ad revenue, where applicable, from that content via the tool.
Read more here.
Instagram Expands 'Guides' Content Display Option to All Users
Instagram's giving all users access to its new 'Guides' content display option, which adds a new way to share themed content on your Instagram profile. The Guides tab allows users to highlight collections of posts under dedicated topic tiles.
Learn more here.
–
Missed last week's edition? You can check it out here.
Follow us on Twitter to stay up to date with the changes as they happen.