In this week's Platform Five: WhatsApp is rolling out its shopping button globally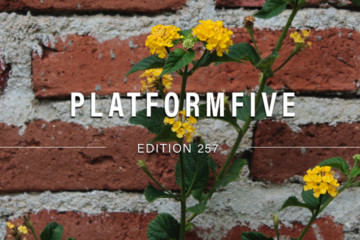 What's changed in the last seven days? What does it mean?
WhatsApp rolls out its Shopping button globally, TikTok adds new options for non-profit fundraisers and Instagram adds Reels and Shop tabs to all user home screens.
Let's take a look at these changes in more detail.
Facebook provides new ad copy tips to help maximise performance
The holiday season is just about upon is which means marketing will ramp up for many businesses. To help make things a bit easier, Facebook has shared some new ad copy tips, and even a formula you can use to build your ads, which will help in guiding your process to build Facebook ads.
Check out the five ad copy tips here.
Instagram adds Reels and Shop tabs on all user home screens
After testing variations of home screen setups, Instagram has added a new Reels tab on the home screen for all users, as well as a Shop tab along the lower function bar to further its eCommerce push. As explained by Instagram, "At Instagram, our focus has always been on young people and creators because they're trendsetters. Change is happening quickly right now, including how both of these groups use Instagram and engage with the world."
Check out the details here.
WhatsApp rolls out its Shopping button globally
WhatsApp started rolling out its new shopping button to all users globally. The new feature makes it easier for users who want to browse through a brand's catalogues of goods and services, without the need to first click through to their business profile.
Learn more about the button features here.
TikTok adds new option to display non-profit fundraisers on your profile
TikTok has added a new option which enables users to display a nonprofit they wish to support on their public profile, with direct links through to donation options. This new option is an extension of TikToks existing donation tools which the platform has been looking to update in light of COVID-19.
Check out how the new option works here.
LinkedIn helps marketers maximise their brand's on-platform efforts with new guides
LinkedIn has published three new guides designed to provide specific guidance on how brands can maximize their marketing efforts on the platform. As explained by LinkedIn, "The 'Read Me' series by LinkedIn is a trilogy of essential guides that will equip you with insights into our platform, its features and functionalities, and how you can best leverage these to achieve your marketing objectives, no matter what they are."
You can check out the guidance here.