In this week's Platform Five: Instagram Adds Shopping Tags to Reels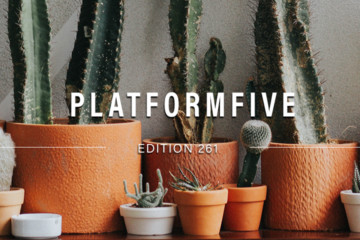 What's changed in the last seven days? What does it mean?
Instagram adds Shopping Tags to Reels, WhatsApp introduces 'Carts' globally and Twitter rolls out ad frequency caps.
Let's take a look at these changes in more detail.
Instagram adds Shopping Tags to Reels
Instagram's found another way to add pressure to TikTok, this time by adding new shopping tags to Reels, it's TikTok clone functionality. Shopping tags allow users to tap on products and click through to complete a purchase right then and there. It's another evolution in Instagram's ever-growing e-commerce strategy.
Find out more here.
Introducing WhatsApp Carts
WhatsApp introduced 'Carts' this week. Carts let potential customers of businesses on its platform browse catalogues, choose items, and check out via a single message. This new feature is a pretty big deal when you consider that WhatsApp catalogues receive more than 40 million views per month.
Learn more about Carts here.
Twitter announced frequency caps for ads globally
Advertisers can now more easily optimize their campaigns on Twitter by delivering controlled impression delivery and audience reach over a longer time with frequency caps for ads. Frequency caps help advertisers achieve maximum results by distributing impressions among targeted audiences.
Read more here.
Snapchat releases new insights on evolving shopping habits 
COVID-19 has accelerated the world's reliance on digital connectivity and changed the way we shop. Snapchat has published a new report which provides insight into how it's users have changed their shopping habits in light of the pandemic.
Read the report for yourself here.
Facebook expands Brand Collabs Manager to include Facebook Groups
After adding sponsored posts for Facebook groups back in August, Facebook's now looking to better facilitate brand/group partnerships by listing eligible public groups within its Brand Collabs Manager tool. As explained by Facebook, "Public Group admins can collaborate with brands to create campaigns that resonate with their group members. Brands will be able to connect with relevant audiences in spaces people trust and actively engage in, and group admins will also have an opportunity to earn money to support their work to manage engaged communities."
Find out more here.