In this week's Platform Five: LinkedIn announces the roll-out of Product Pages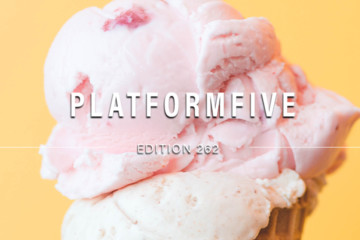 What's changed in the last seven days? What does it mean?
LinkedIn announces the roll-out of Product Pages, TikTok is testing shoppable live-streams and Instagram adds new tools to Stories and Reels.
Let's take a look at these changes in more detail.
LinkedIn announces the roll-out of Product Pages
LinkedIn has announced the launch of LinkedIn Product Pages which will see a dedicated tab added to Company Pages for products. LinkedIn hopes that the new feature will "nurture conversation and build brand affinity" with their customers and followers by building "a community of enthusiasts and experts."
Learn more here.
TikTok's testing a shoppable live-stream experience
TikTok has taken the next step in its e-commerce journey this week by announcing a partnership with Wallmart that will see the retailer be able to showcase shoppable products in live streams. This test will allow TikTok users to purchase items without leaving the app.
Find out more here.
Twitter updates its approach to tackling COVID-19 vaccine misinformation
As COVID-19 vaccinations continue to be rolled out across the world, Twitter has announced it's updating its approach to combating vaccine misinformation. As explained by Twitter, "we're expanding the policy and may require people to remove Tweets which advance harmful false or misleading narratives about COVID-19 vaccinations."
Read more here.
Instagram adds new tools to Reels and Stories
Instagram has added new creative tools to Reels and Stories. The new tools include 'Audio Mix' and 'Voice Over' for Reels and a multi capture/photobooth mode and new filtering options for Stories.
Learn more here.
LinkedIn begins testing ads in Stories
LinkedIn rolled out Stories a few months ago to help "members and organizations start light-weight conversations with their community using authentic visual storytelling".  According to LinkedIn, the response has been positive so its now looking at monitisation options. The ad test has been rolled out to small beta group of advertisers.
Find out more here.
–
Missed last week's edition? You can check it out here.
Follow us on Twitter to stay up to date with the changes as they happen.