Facebook restricts news sharing in Australia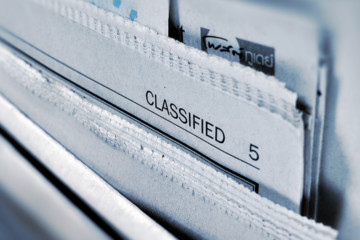 Early Thursday morning, US social media giant Facebook announced that it will restrict users from sharing news in Australia. The announcement is in direct response to the News Media Bargaining Code.
What is the current situation?
The News Media and Digital Platforms Mandatory Bargaining Code was introduced to Parliament on 9 December 2020.
The legislation proposes establishing "a mandatory code of conduct that applies to news media businesses and digital platform corporations when bargaining in relation to news content made available by digital platform services."
Essentially, it would force major tech giants – specifically Facebook and Google – to pay Australian news outlets for their content.
Facebook's Australia and New Zealand managing director, Will Easton, wrote in his announcement early Thursday morning: "The proposed law fundamentally misunderstands the relationship between our platform and publishers who use it to share news content."
From Facebook's perspective, their relationship with news is notably different from Google's. This difference, says Easton, comes down to the fact that publishers choose to post on Facebook for their benefit.
"Google search is inextricably intertwined with news and publishers do not voluntarily provide their content. On the other hand, publishers willingly choose to post news on Facebook, as it allows them to sell more subscriptions, grow their audiences and increase advertising revenue."
According to Easton, Facebook generated about 5.1 billion free referrals to Australian publishers worth an estimated AU$407 million, last year.
Easton made it clear that following the legislation Facebook will now look to prioritise investments in other countries.
Find out more: five reasons why Facebook doesn't support Australia's Mandatory Bargaining Code [PDF].
What does this mean for Australians?
Australian publishers and people can no longer share local and international news content on Facebook. This includes people overseas sharing Australian news content.
In response to the ban, Communication Minister Paul Fletcher has questioned Facebook's credibility as a source for news, warning that news content shared on Facebook will no longer "come from organisations with a fact-checking capability, paid journalists, with editorial policies."
There are concerns that the ban will amplify the spread of misinformation and highlight unbalanced conversations lacking nuance and a safe space for all voices.
When implemented on Thursday morning, Facebook's restrictions inadvertently impacted non-news pages, including the Bureau of Meteorology, ACT Health, SA Health, Queensland Health, and the Department of Fire and Emergency Services WA, where Facebook is a convenient tool for communicating warnings, safety information and news. Many of these have now been reinstated.
The ban is impacting other businesses and it has the potential to significantly alter their current operations and stunt their future growth.
While the federal government is continuing its conversations with Facebook, they remain steadfast on moving ahead with the proposed legislation. It's uncertain what the long-term implications of the ban will be and whether it will remain in place, but it will – for now – see a lot of Australian publishers, businesses, and users scrambling to change how they share information and communicate with their audiences.
–
Have a question? Feel free to contact us.