In this week's Platform Five: Say goodbye to Facebook Analytics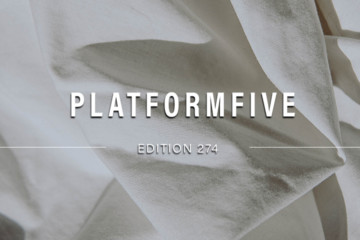 What's changed in the last seven days? What does it mean?
Facebook is saying goodbye to Facebook Analytics, LinkedIn adds new profile features, and TikTok launches a new playlist feature.
Let's take a look at these changes in more detail.
Facebook is saying goodbye to analytics
Facebook has announced that Facebook Analytics will no longer be available on pages after June 30. This means pages will lose the ability to access reports and export data. After June 30, page managers will be able to access insights in Facebook Business Suite.
Learn more here.
LinkedIn adds new profile features
The new features include the option for users to add an introductory video to their profile, a separate gender pronoun field beside users' names, and 'Creator Mode' which will provide users new ways to showcase their on-platform activity and drive engagement.
Find out more here.
Twitter updates Amplify pre-roll ads
The new Amplify format aims to improve clarity and brand metrics by displaying the brand name and logo during playback and including further explainer notes. Twitter is also adding 'Curated Categories' for brands to place their ads with relevant content.
Read more here.
Facebook announces new comment and Newsfeed sorting tools
The most notable of Facebook's new features is the ability for users to order their News Feeds either chronologically or algorithmically. In addition to this, users will have increased control in restricting who can comment on posts and more context for understanding how Facebook algorithms work.
Learn more here.
TikTok launches new 'Playlists' feature
The new feature enables creators to "group their TikTok clips into themed collections." Eventually, it will be available for Creator and Business accounts, providing the opportunity to create longer, thematic content, or even product tutorials and explainers.
Find out more here.
–
Missed last week's edition? You can check it out here.
Follow us on Twitter to stay up to date with the changes as they happen.