In this week's Platform Five: Facebook's smartwatch is coming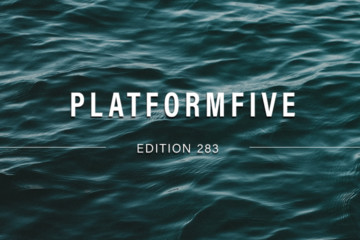 What's changed in the last seven days? What does it mean?
Facebook's smartwatch is coming, Instagram announces an affiliate program, and Pinterest adds pronouns field on profiles.
Let's take a look at these changes in more detail.
Facebook's smartwatch is coming
The next addition to Facebook's growing hardware product line is the smartwatch, set to launch sometime next year. The smartwatch is reported to include two cameras, with users able to detach the watch face "to take pictures and videos on the go" to then share on Instagram and Facebook.
Read more here.
Instagram announces a new affiliate program
The new affiliate marketing program is set to launch in the coming months. The program will enable creators "to discover new products available for purchase", then share them with their followers and earn a commission "for any subsequent purchases that they drive."
Find out more here.
Pinterest adds new pronouns field on profiles
For Pride Month, Pinterest has launched a campaign that highlights its inclusivity features. As part of the campaign, Pinterest has announced a new pronouns field for both personal and business accounts "to help users better express their identity."
Read more here.
Twitter's 'Super Follow' subscription option will begin testing soon
In addition to announcing a list of 'Super Follow' perks and features, Twitter has stated some requirements. These include a minimum of 10k followers and 25 tweets in the last 30 days, and a content strategy outlining how creators will enhance connection with their fans.
Learn more here.
TikTok adds new accessibility overview
TikTok's new accessibility overview outlines accessibility features and tools, including "explainers and links to help implement the tools." Centralising these tools will likely be effective in educating users and helping them maximise their in-app experience.
Find out more here.
–
Missed last week's edition? You can check it out here.
Follow us on Twitter to stay up to date with the changes as they happen.