In this week's Platform Five: Twitter introduces ads in Fleets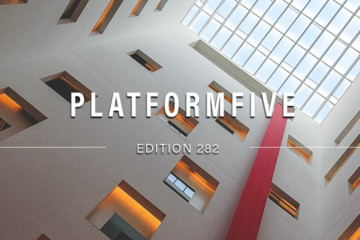 What's changed in the last seven days? What does it mean?
Twitter announces initial tests of ads in Fleets, TikTok adds new 'Preview' option, and Instagram has been accused of censorship.
Let's take a look at these changes in more detail.
Twitter announces initial tests of ads in Fleets
Much like ads in Instagram Stories, promotions will be embedded between Fleets as users tap through them with a 'Promoted' tag placed underneath the brand's profile. Given the prominent placements of Fleets, this could be great for Twitter advertisers.
Find out more here.
TikTok adds new 'Preview' option
TikTok's simple new 'Preview' option will allow users to see exactly how their video will appear in the app, "including text overlays, effects placement" and other features. The option is already available for ads, and the expansion to organic posts will make it easier for regular TikTok users.
Learn more here.
Instagram reverses reach penalty for Feed posts reshared to Stories after censorship accusations
Instagram has been testing ways to stop people resharing Feed posts to Stories in recent months but that could all be about to change. Some users, including Mia Khalifa and Bella Hadid, are reporting their pro-Palestinian Feed posts about the escalating tensions in Palestine, which have been reshared to their Stories, are not being seen implying that the platform is deliberately seeking to limit these posts. Instagram strongly denies the allegations and has said that reshared posts will now receive equal treatment.
Read more here.
Facebook and TikTok launch new features for Pride Month
ICYMI, this week marks the start of Pride Month and to celebrate Facebook and TikTok have announced new features and support initiatives for members of the LGBTQI+ community. Facebook's new features include custom backgrounds, stickers and avatars and its Live Shopping Fridays in June will feature products from LGBTQI+ brands. TikTok has also introduced a range of creative tools and has started a new push on the #ForYourPride hashtag to encourage community participation.
Read more from Facebook and TikTok.
Twitter's 'Twitter Blue' is slowing taking shape
As Twitter builds up its subscription options, 'Twitter Blue' is being thrown into the mix for $2.99 (USD) a month. Currently, 'Twitter Blue' features include undo tweets, collections for bookmarks, reader mode, colour theme, and new app icon selections.
Find out more here.
–
Missed last week's edition? You can check it out here.
Follow us on Twitter to stay up to date with the changes as they happen.